Rallying support with a regionally-focused fundraising campaign.

The Canadian Cancer Society (CCS) is a national organization that funds research into more than 100 types of cancer and provides information and support services to Canadians all across the country.
Traditionally, our fundraising efforts for CCS have had a national focus. However, research shows that since 2013, donations to organizations with a national focus have declined from 35% to 28%, while donations to organizations with a local focus have increased from 49% to 54%. With this in mind, CCS in collaboration with ST, tested a community-based campaign during Daffodil Month.
uniting a community.
inspiring
donors.
The Greater Hamilton Area in Ontario was selected as the pilot site for our regionally-focused, integrated fundraising campaign, which included:
TV spots
Radio ads
Digital ads
Direct mail to existing CCS donors
All communications used the rallying message: "Our Community. Our Fight." The direct mail letter told the heartfelt first-person story of a Hamilton cancer survivor and shared an exciting research discovery made at McMaster University in Hamilton.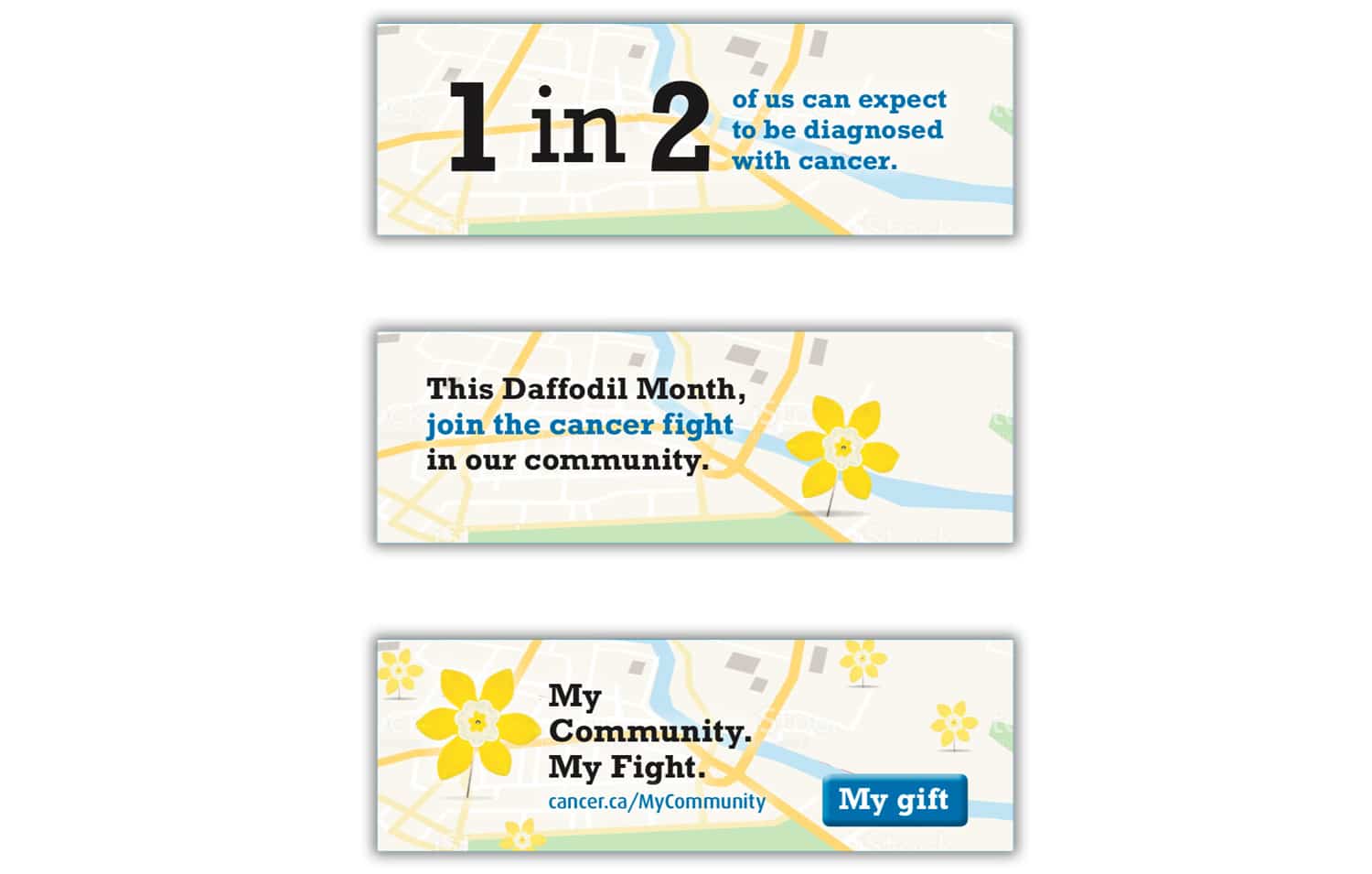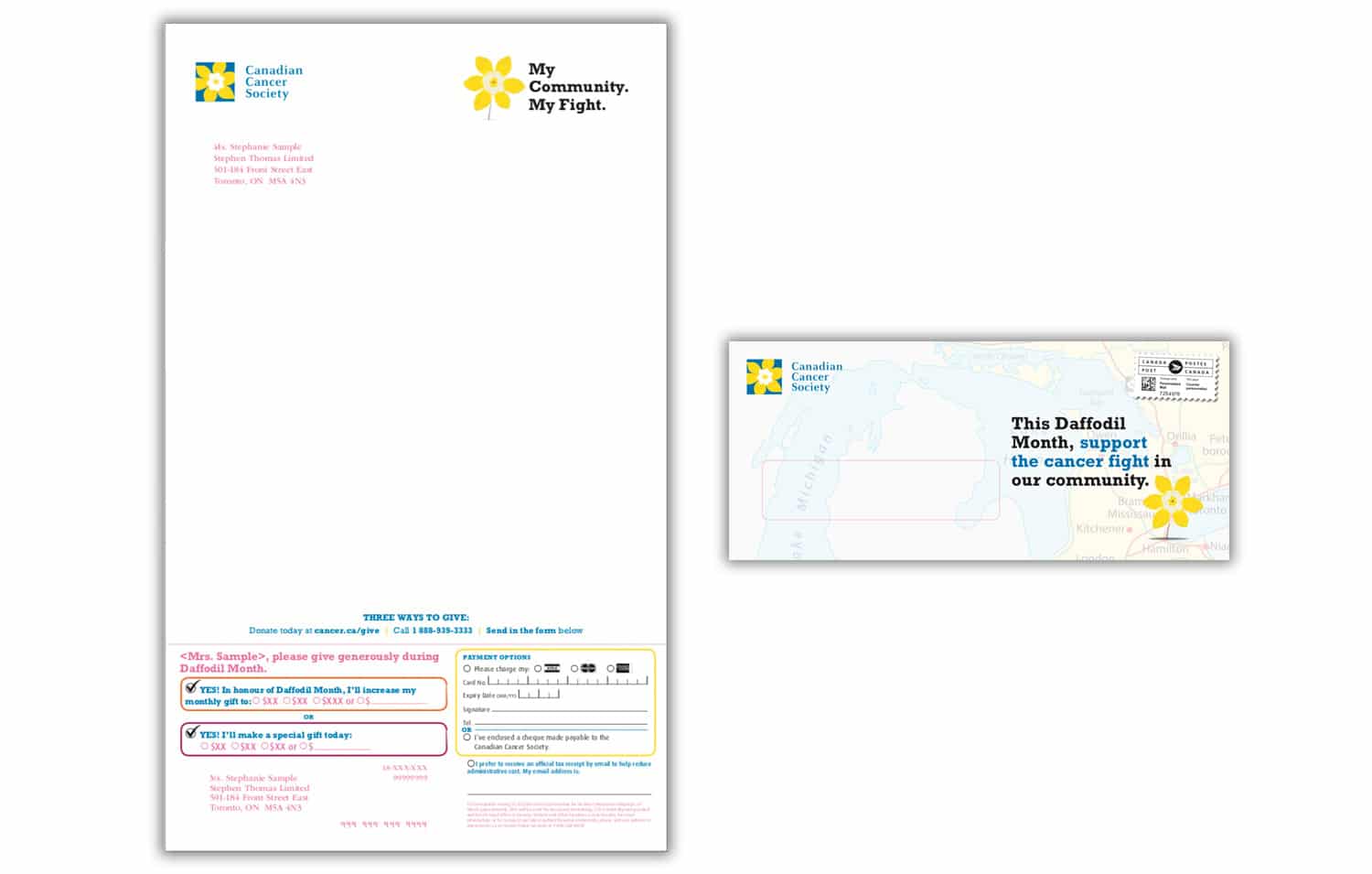 We're pleased with the success of our pilot Daffodil Community Initiative integrated campaign with ST. We're planning to test this approach with more communities in the future.
Lina Mohamed, Director, Direct Response & Innovation
Brand Insights & Data Analytics
Analysis of research study comparing national giving to local giving
Test a regionally-targetted appeal
TV
Radio
Digital
Direct mail
Children's Wish Foundation of Canada had a wish of its own: a donor base with more than the 1,000 names they had.