Children's Wish Foundation
A successful annual giving program is a wish fulfilled.

In 2005, Children's Wish Foundation of Canada came to us with a big wish: to substantially grow their donor base of only about 1,000 names. ST did exactly that. We built a highly successful direct response program that has significantly increased their annual giving revenue year over year. We also helped to grow Wish Heroes — Children's Wish Foundation's monthly giving program.
We value our longstanding partnership with Children's Wish — a partnership that continues to flourish to this day. In addition to producing various direct mail campaigns annually, we also develop digital assets. In 2009 we helped launch their symbolic online giving catalogue. And in 2018, we completely redesigned and rebranded childrenswish.ca.
Wishes work wonders. And so do
donations.
To date, Children's Wish has granted over 27,000 wishes for children with life-threatening illnesses, thanks to a donor base that has increased exponentially. We're thrilled to have played a role in helping girls and boys experience the joy and magic of a wish coming to life.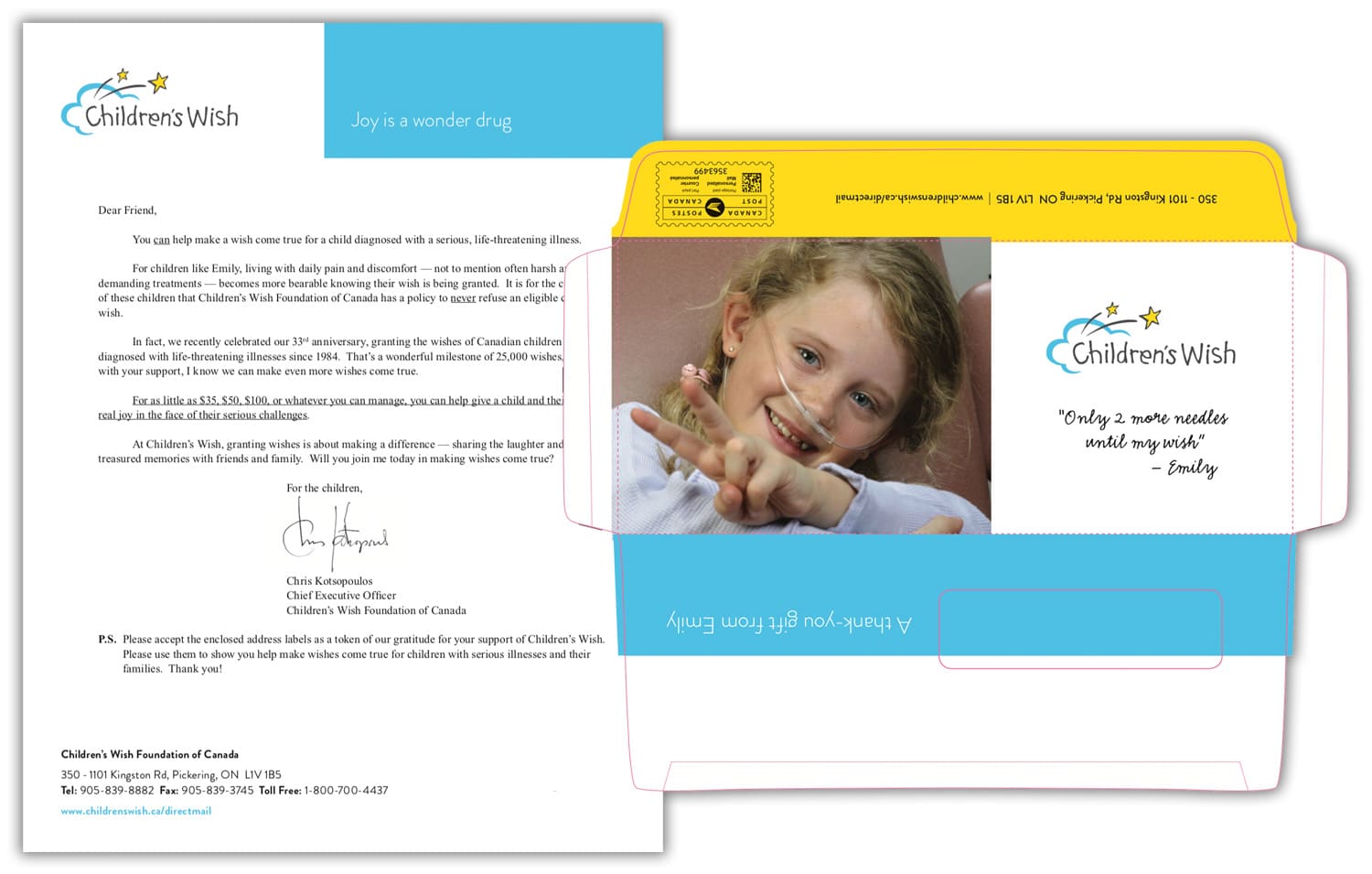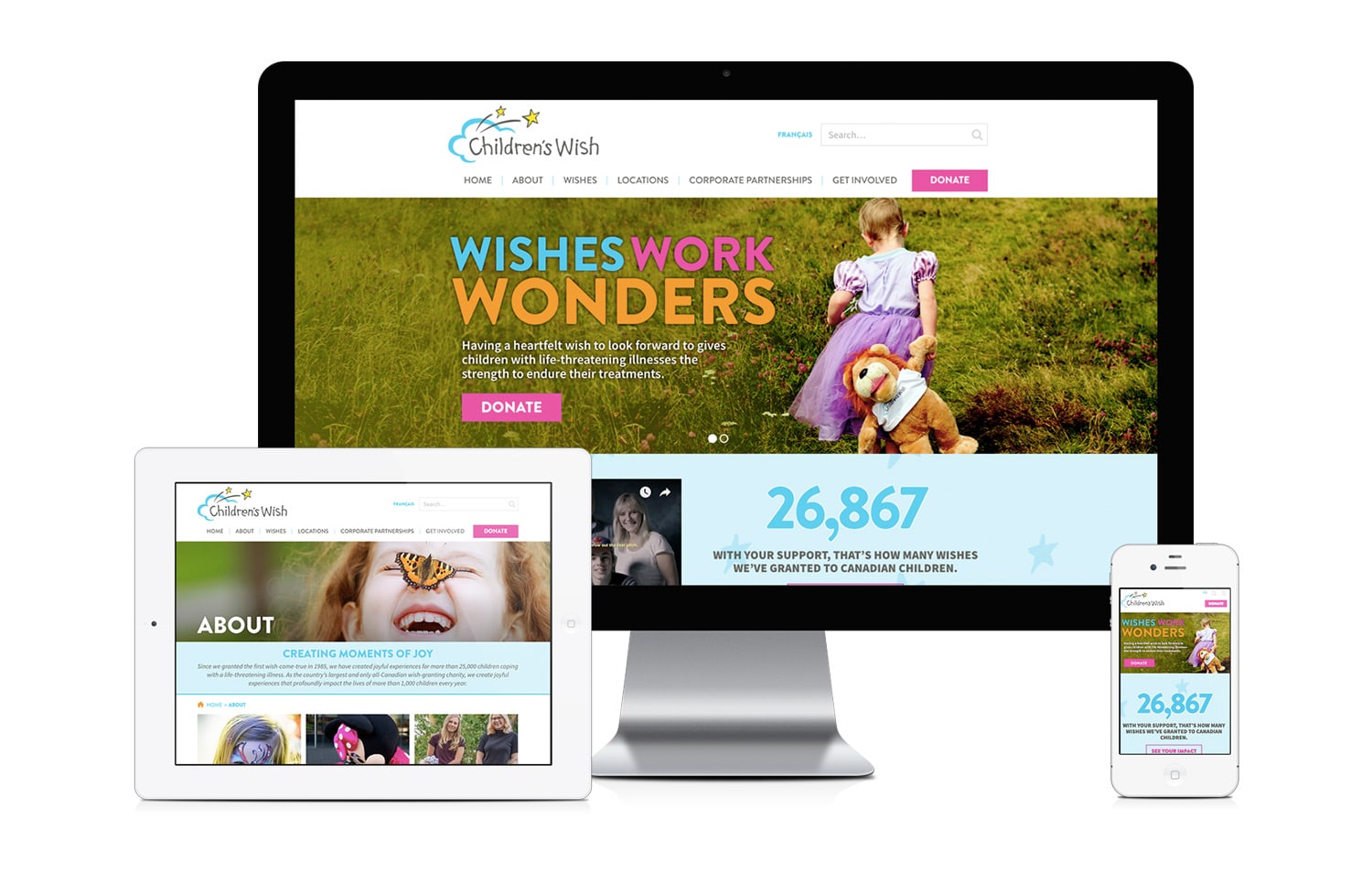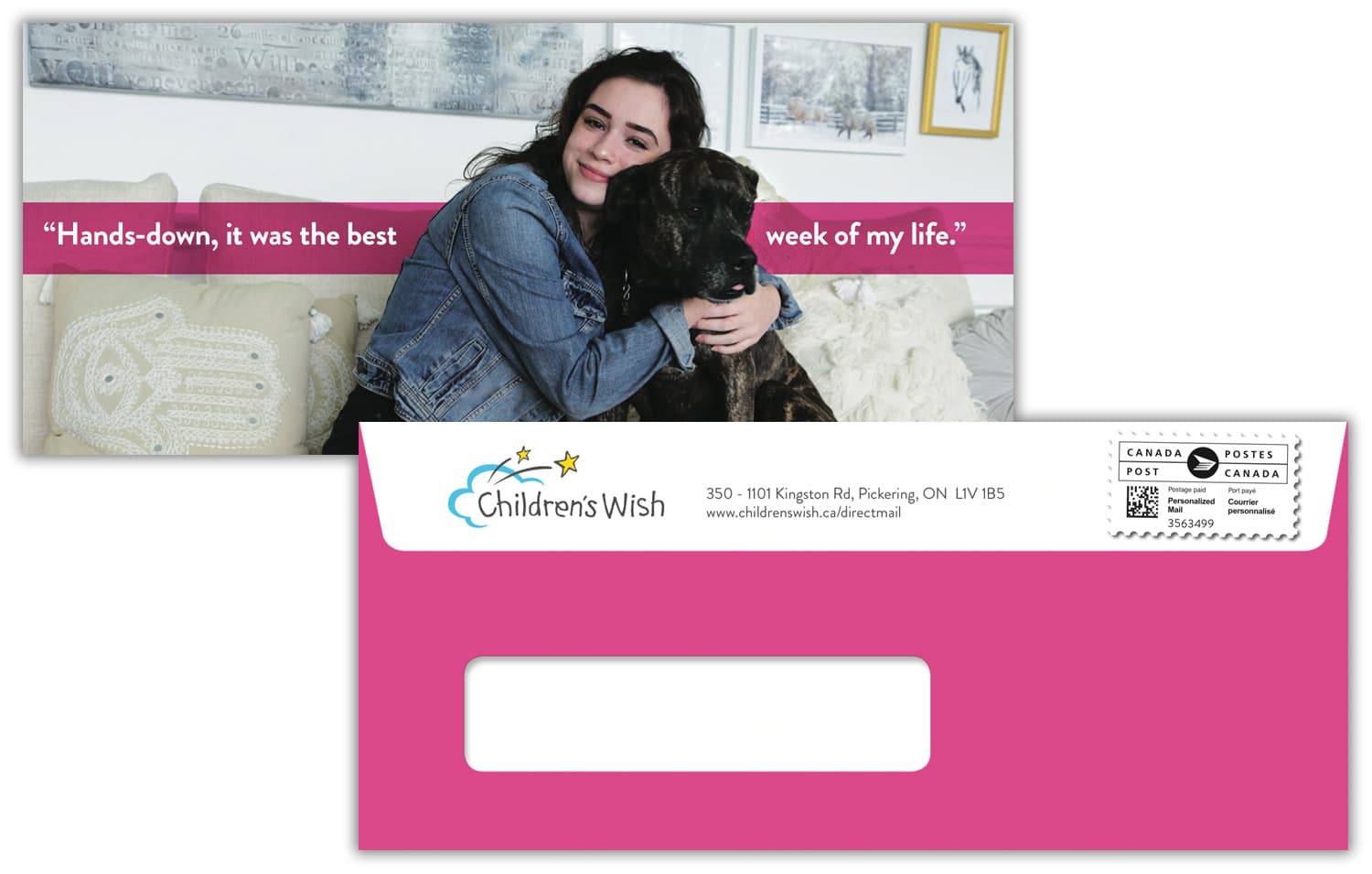 We enjoy a strong and growing partnership with ST. It all started with the successful rebuilding of one of our key annual fundraising programs — primarily direct mail — and has evolved to include leading our digital work. We continue to benefit and grow thanks to ST's strategic thinking, execution and creative.
Chris Kotsopoulos, Chief Executive Officer
Brand Insights & Data Analytics
Individual & monthly donor program feasibility study
Stewardship tracker analysis
Comprehensive file audits
Frequent and timely results reporting
Continually improve the program through insights provided by ongoing results reporting and regular file audits
Direct mail
Symbolic online giving catalogue
Website redesign and rebrand