A new logo and responsive website help rack up donations.

Every month, more than 12,000 people in Hamilton, Ontario turn to a food bank. By providing much needed food supplies and short-term storage to food banks and hot meal programs, Hamilton Food Share gets food to people who need it the most. To better reflect the work they do and to raise awareness of the important role they play in the community, ST worked with Hamilton Food Share to update their brand and their website.
We kicked things off with a Discovery Workshop. The Hamilton Food Share team, including their CEO, gave us great insights into their work, their pride in being part of the Hamilton community, what they thought would resonate with donors and volunteers — plus a website 'wish-list'.
revitalizing a brand to
help
restock the shelves.
Our strategy was to energize Hamilton Food Share's brand without losing any of the market recognition they'd earned. Starting with the logo, we kept their iconic food bag graphic, but gave it an updated design and incorporated a new font. We also recommended they drop their old tagline: "Hunger. It's just not acceptable." It wasn't a motivating statement and doesn't belong attached to their logo.
Next up, we revitalized their website. Simply put, Food Share Hamilton's website was out of date, not mobile responsive and not engaging. HamiltonFoodShare.org now truly reflects the organization's passion for community involvement and local partnerships. The newly designed site can be viewed on a smartphone, tablet or desktop and is stocked with compelling content, persuasive Calls-to-Action and useful features like an events calendar and a "Set Up a Food Drive" form.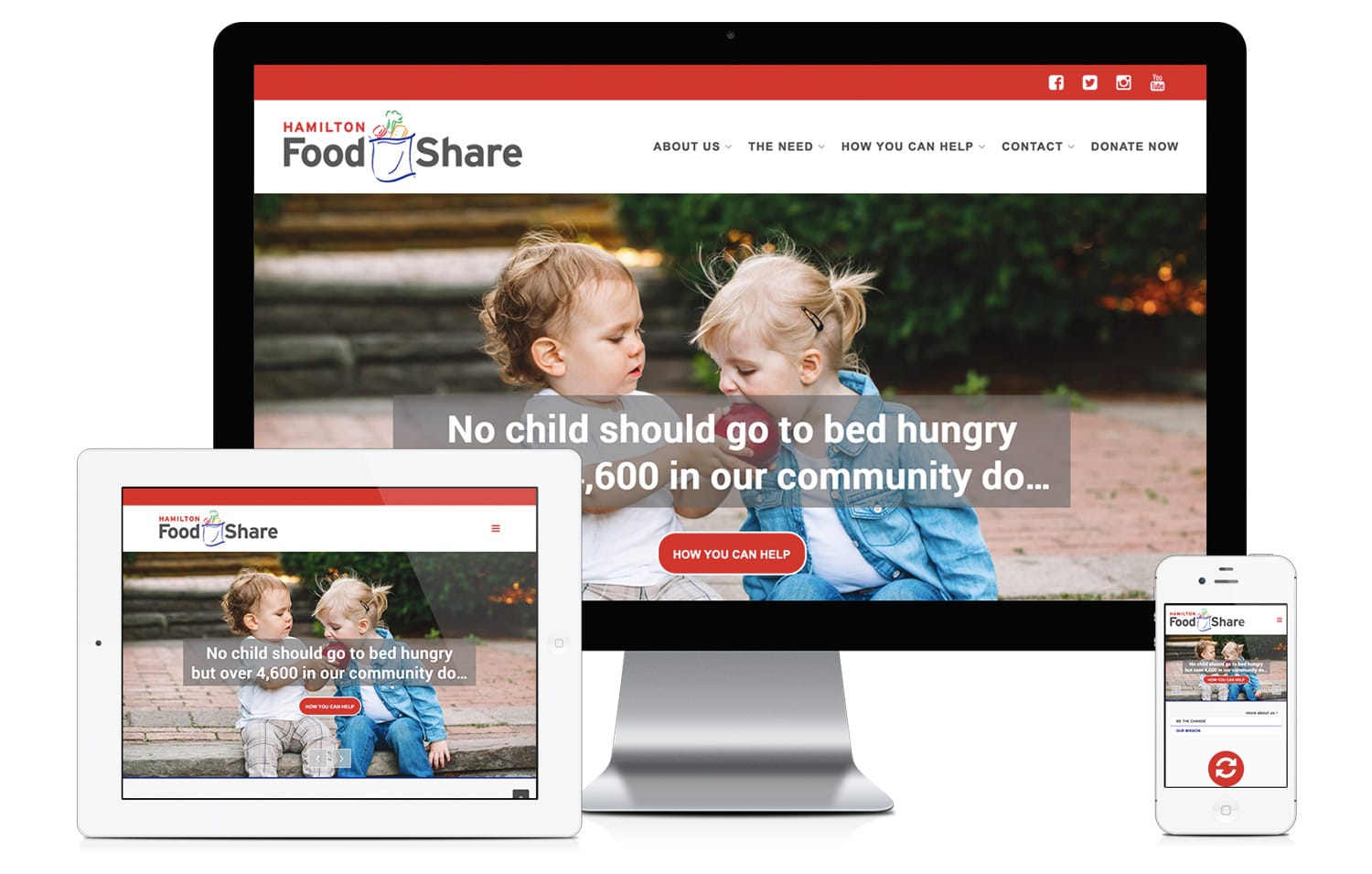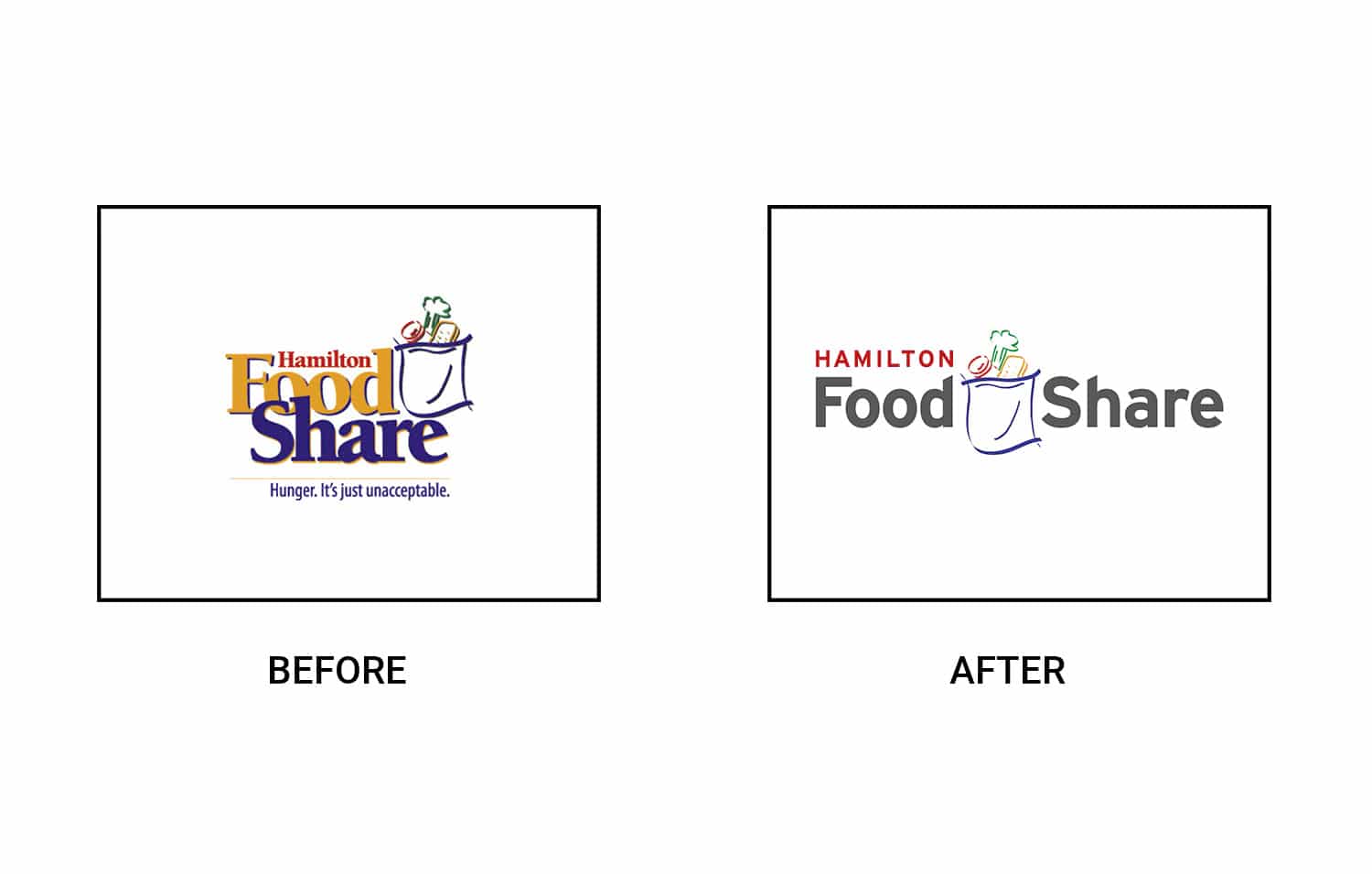 It's been a delight working with everyone at Stephen Thomas Ltd. This website opens up new possibilities for helping people in Hamilton and that makes us all very happy. So far, I have heard: 'I love it!', 'It looks fantastic.', 'We've been waiting so long for this.', 'It's beautiful.' And 'It's bright and brilliant — all we could have hoped for.' Thank you so much for making this happen.
Jim Martin, former Annual Giving & Communications Specialist
Brand Insights & Data Analytics
Energize the brand without losing market recognition
Drop the unmotivating tagline
See how we helped Amnesty International create a branded legacy giving program that captured hearts and donations.
Children's Wish Foundation of Canada had a wish of its own: a donor base with more than the 1,000 names they had.