A bold goal requires an even bolder strategy.

Susan G. Komen is committed to reducing the current number of breast cancer deaths by 50 percent in the U.S. by 2026. To make this happen, they needed a game-changing partner — one that has a track record of significantly transforming the donor files and increasing the revenue of its non-profit clients.
After a highly competitive pitch process, ST was appointed Komen's fundraising agency of record. Our strategy? To exponentially increase the number of monthly donors (also known as "Sustainers") by converting existing donors to monthly giving and directly recruiting Sustainers. There are a number of reasons for non-profits to grow their monthly file: monthly donors are more loyal; they give more but cost less to steward, and their long-term value is up to seven times greater than single gift donors.
sustainers boldly say
yes to the cause.
From 2017 to 2019, ST worked with Komen to introduce a monthly conversion telemarketing pilot and, for the first time began converting monthly donors via direct mail.
ST also developed Komen's Brand Guidelines Addendum to bring their newly refreshed brand to life in Direct Response Fundraising Channels. This included introducing the Heart Voice — a more personal, authentic style of writing for their fundraising letters and emails.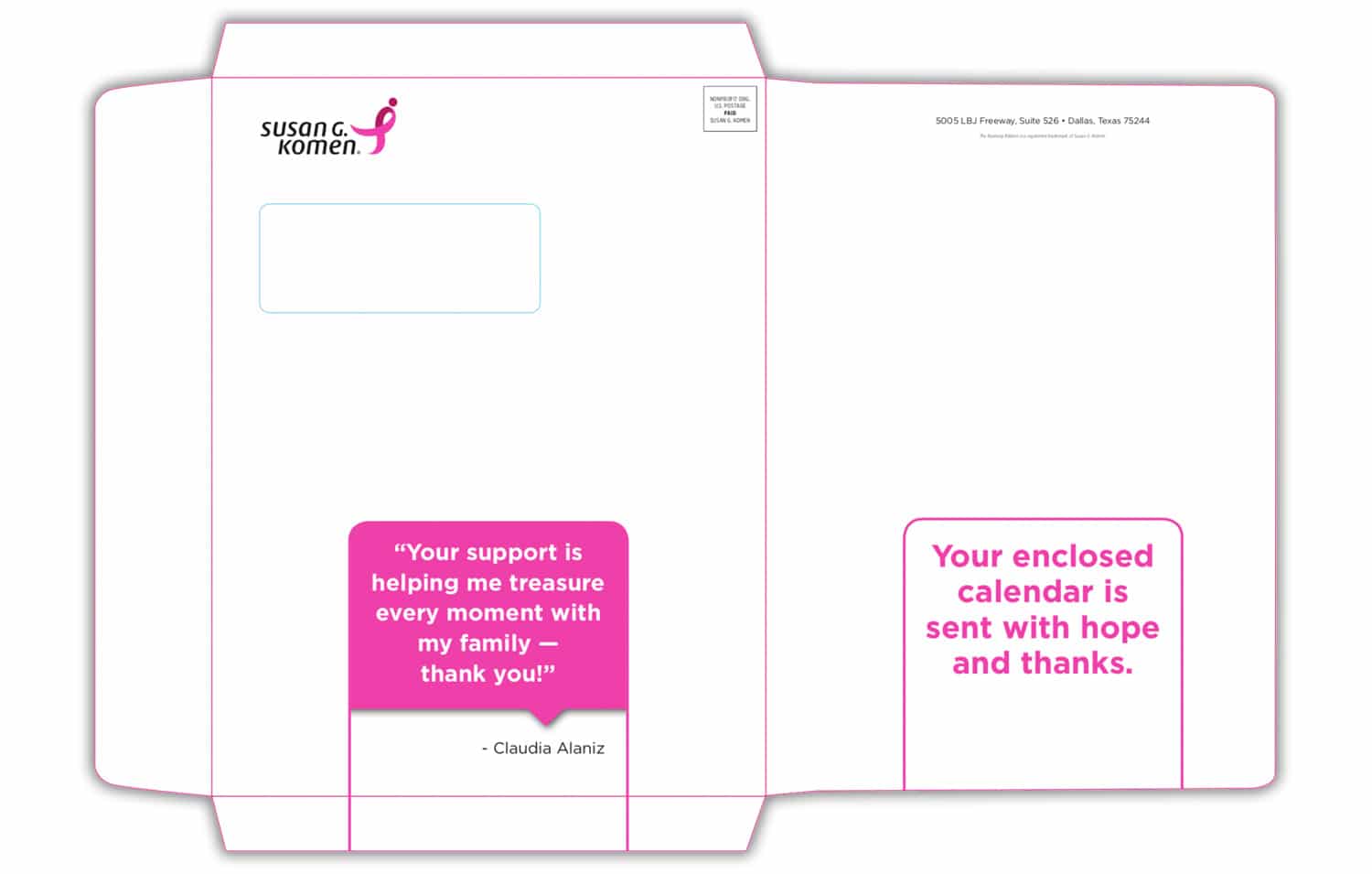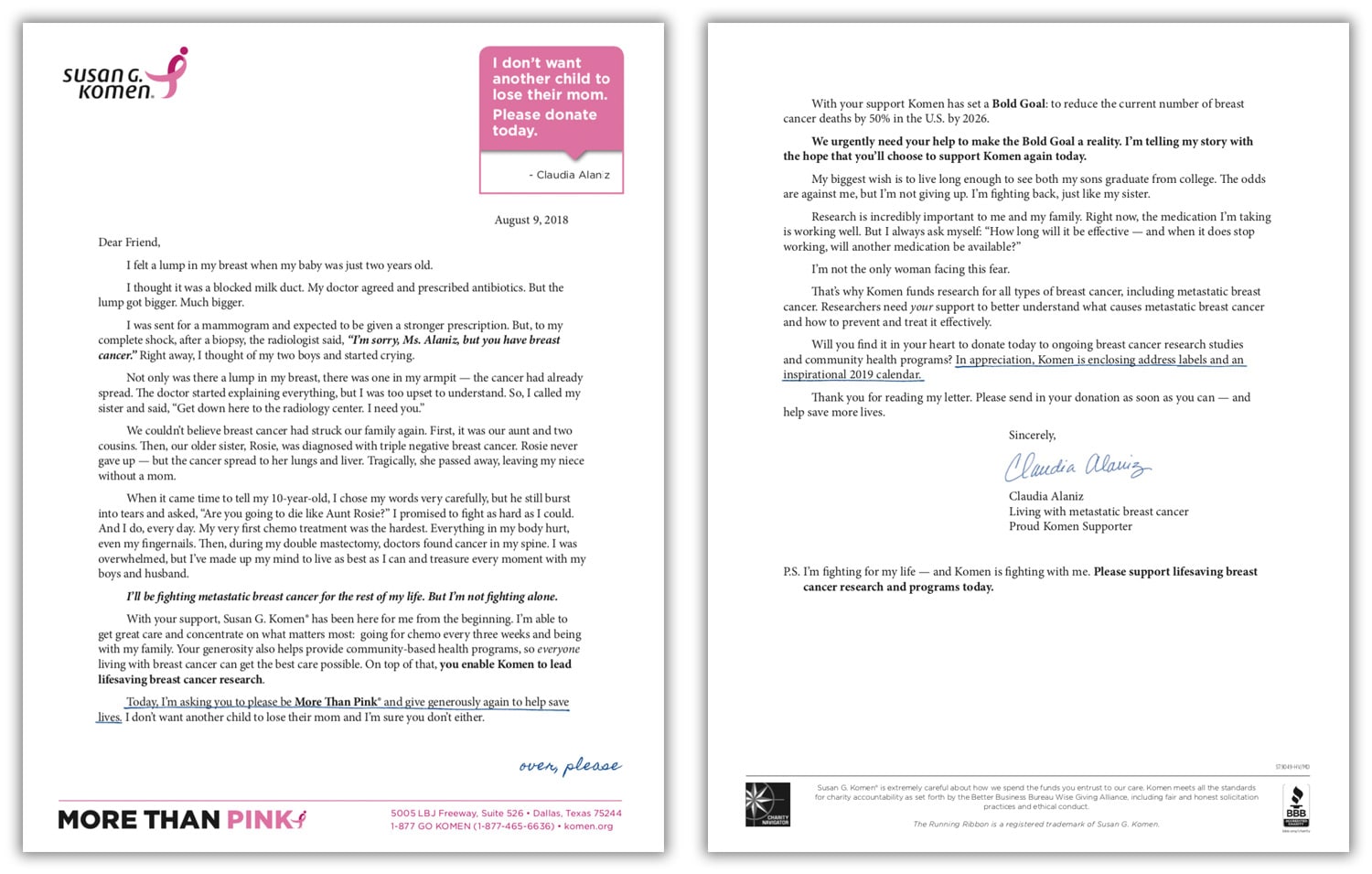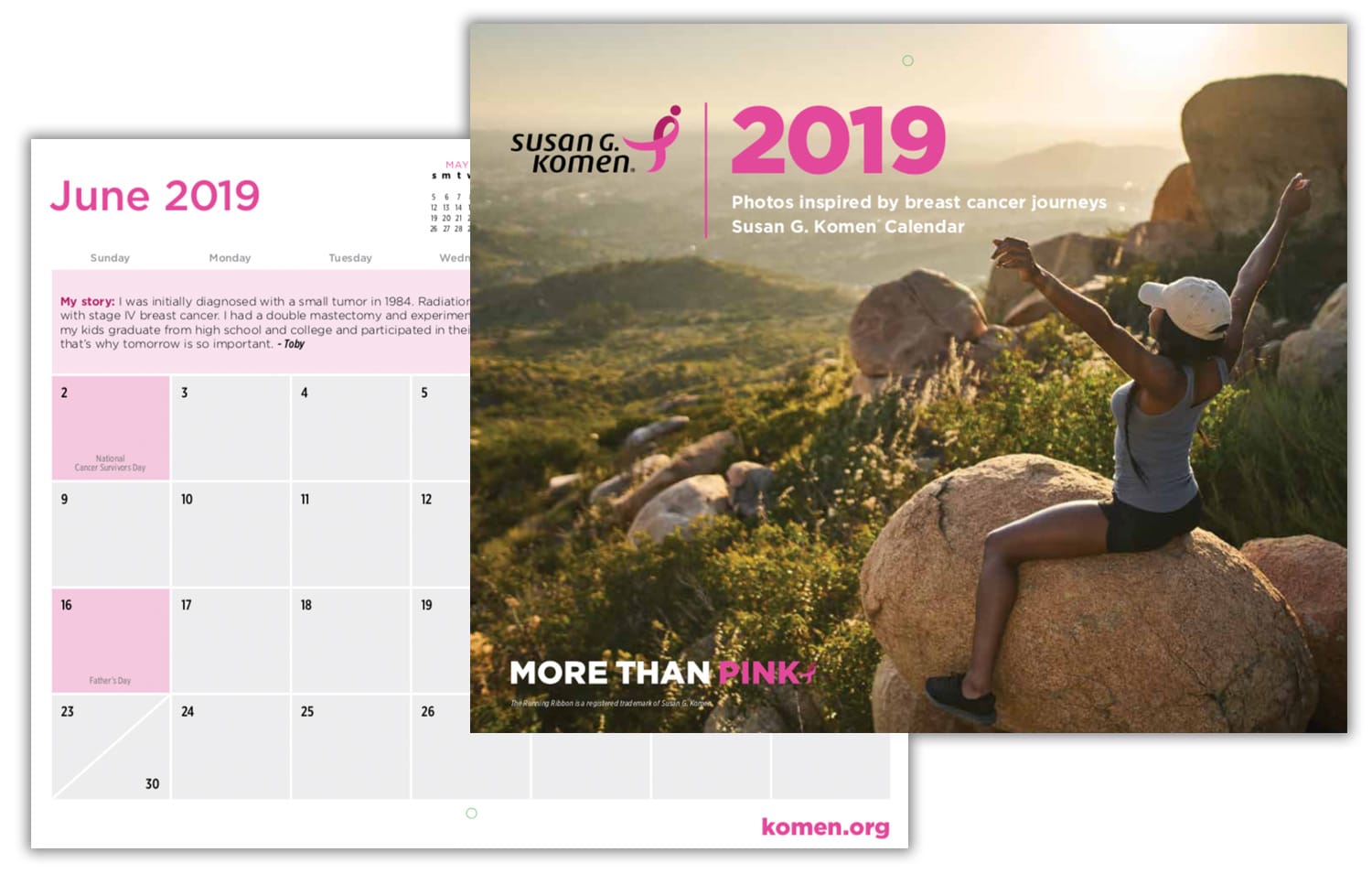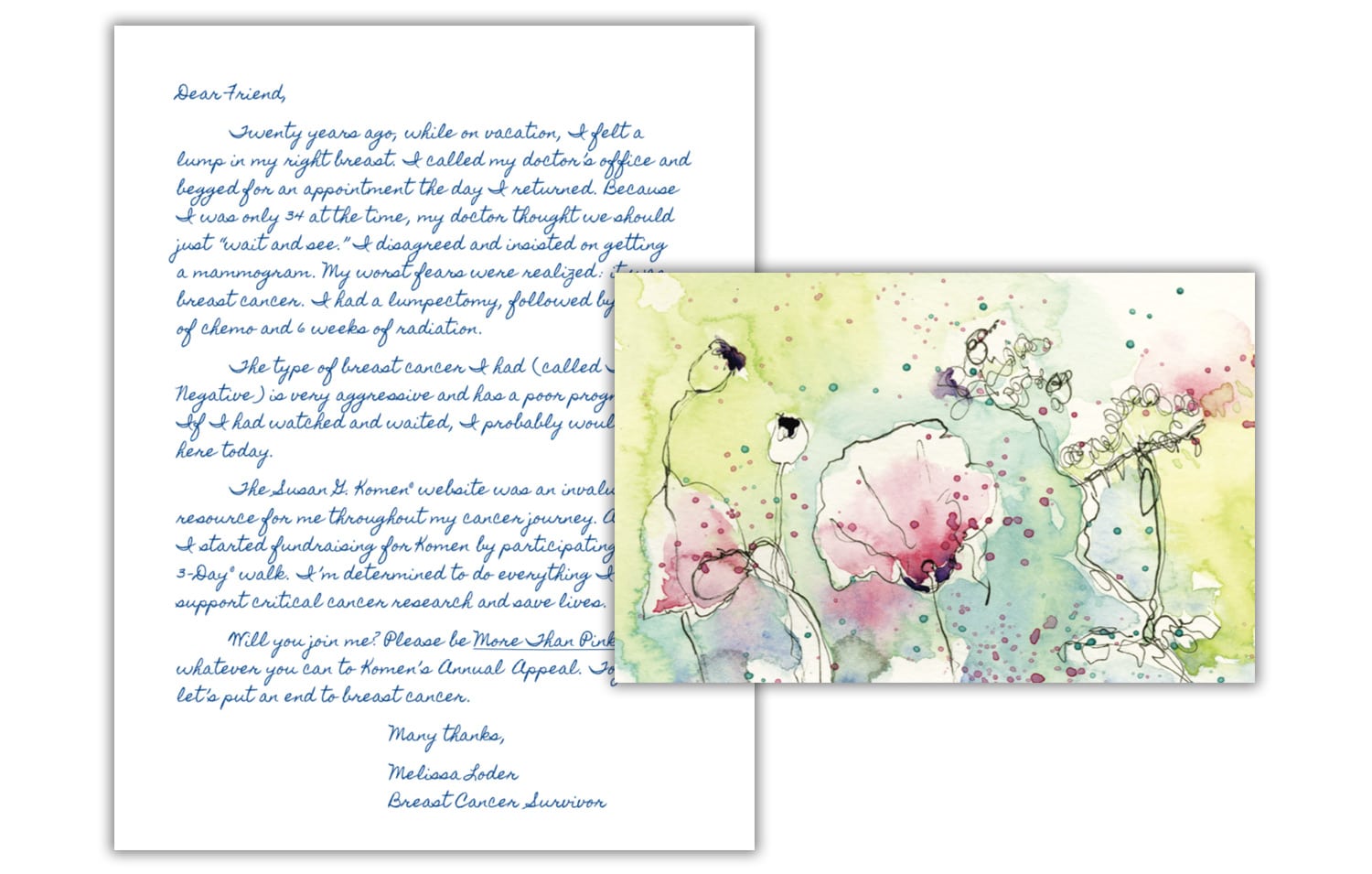 ST presented us with a thoroughly insightful strategic analysis of our fundraising challenge, along with some truly outstanding creative concepts to bring our brand to life and a plan to help us achieve our Bold Goal. Our fundraising and marketing team felt an immediate connection with the ST personnel, who showed that they are clearly as committed to our goal as we are.
Colleen Wood, Director, Direct Response Marketing
Brand Insights & Data Analytics
Data analysis to identify opportunities for donor growth
Donor analysis to understand their connection to the cause
Ongoing database consultation and counsel
Continue to consult on database improvements
Use a more emotive Heart Voice to connect donors to the cause
Convert existing donors to monthly donors
Upgrade more donors to intermediate donors
Direct mail appeals with beneficiary stories to motivate donors
Direct mail, telemarketing and face-to-face monthly giving appeals
Brand addendum for brand consistency in direct marketing materials
Children's Wish Foundation of Canada had a wish of its own: a donor base with more than the 1,000 names they had.