Alzheimer Society of Canada
An integrated approach to a lead generation campaign pays for itself.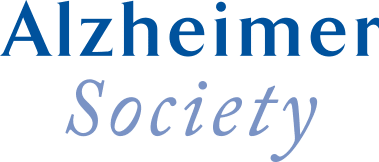 Between 2015 – 2020, the Alzheimer Society had only 85 confirmed legacy donors. Considering that in the charity sector, 51% of donors said they were never asked for a gift in their Wills, this was a missed funding opportunity for the Alzheimer Society.
Since partnering with ST in 2017, the Alzheimer Society has seen a steady increase in funding revenue from their direct mail and digital fundraising appeals. Knowing we also have a proven track record in developing successful legacy giving campaigns, the Alzheimer Society turned to ST for help.
Tapping into the
untapped potential
of legacy giving.
Our approach consisted of an integrated lead generation campaign — using targetted direct mail and emails. The Alzheimer Society was so excited by our two different direct mail concepts, they decided to produce both and test which one resonated with donors. The winner would then be rolled out for future legacy campaigns. Plus, a strategic idea we had (we can't reveal our secret), resulted in the direct mail appeal paying for itself. We also created a conversion brochure as well as a legacy microsite, with a short survey to capture levels of interest and intention.
In all the legacy materials we developed, we focused on impact — emphasizing that by leaving a gift to the Alzheimer Society in their Will, donors could help their children and grandchildren have a better future.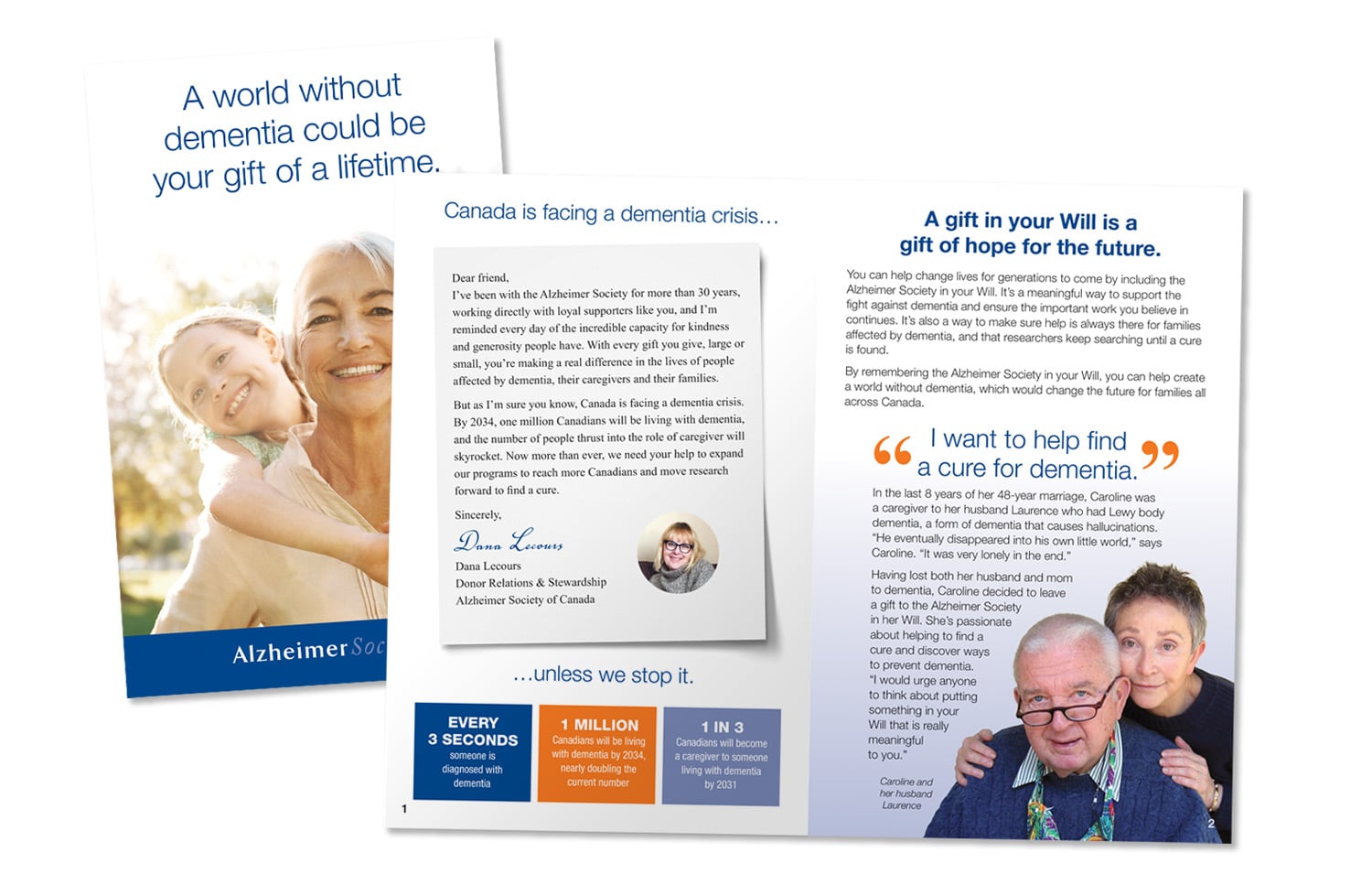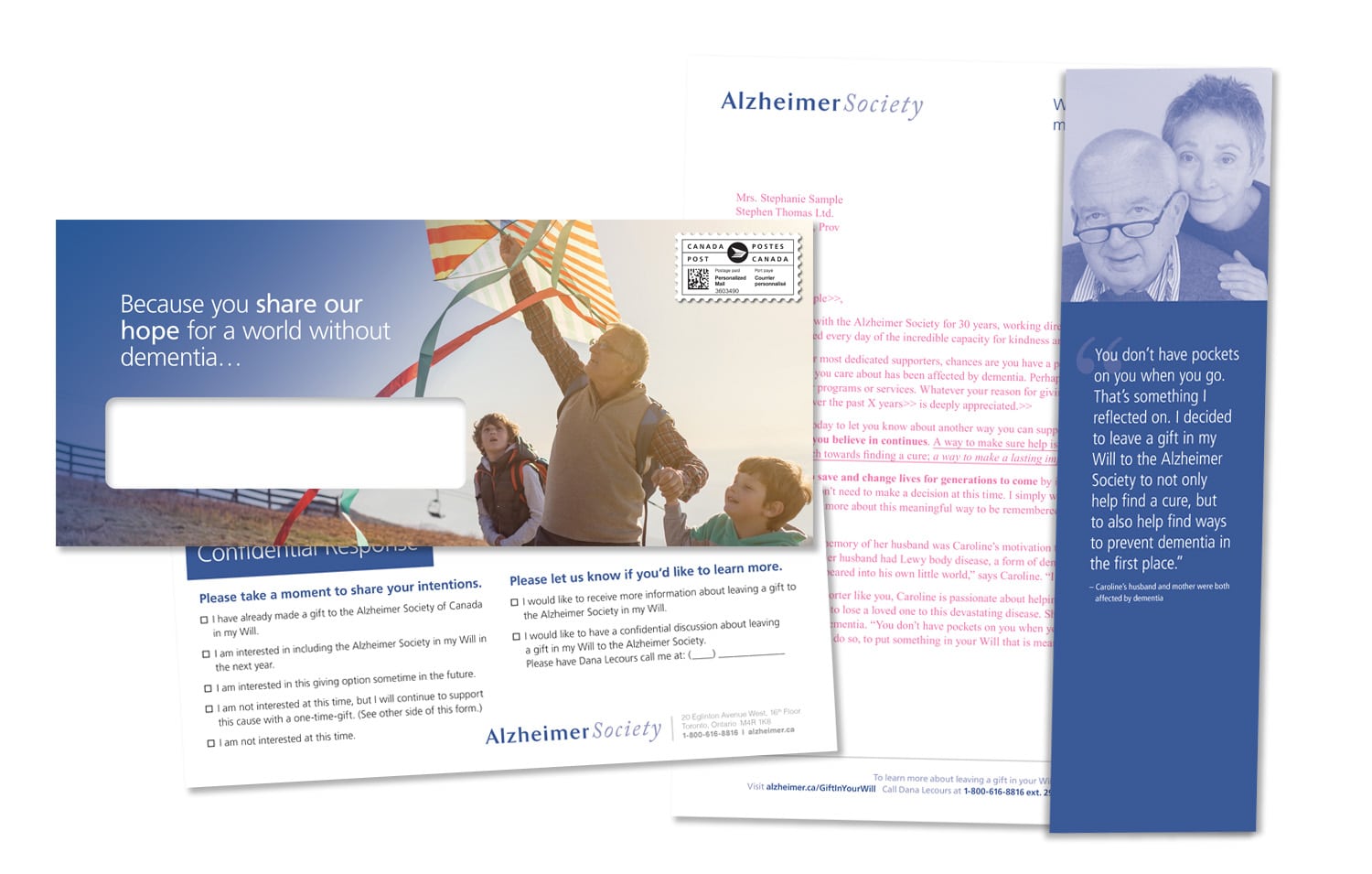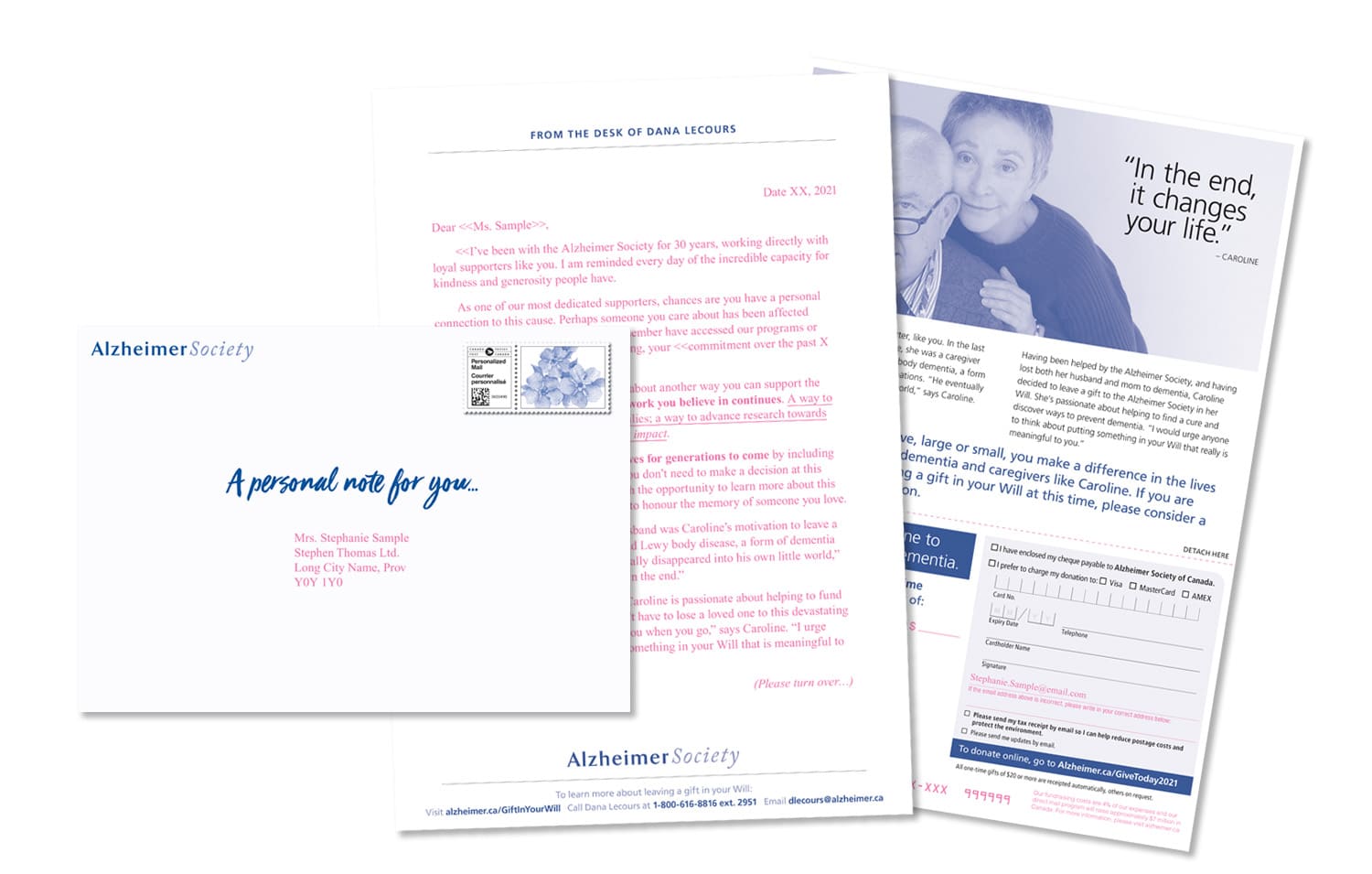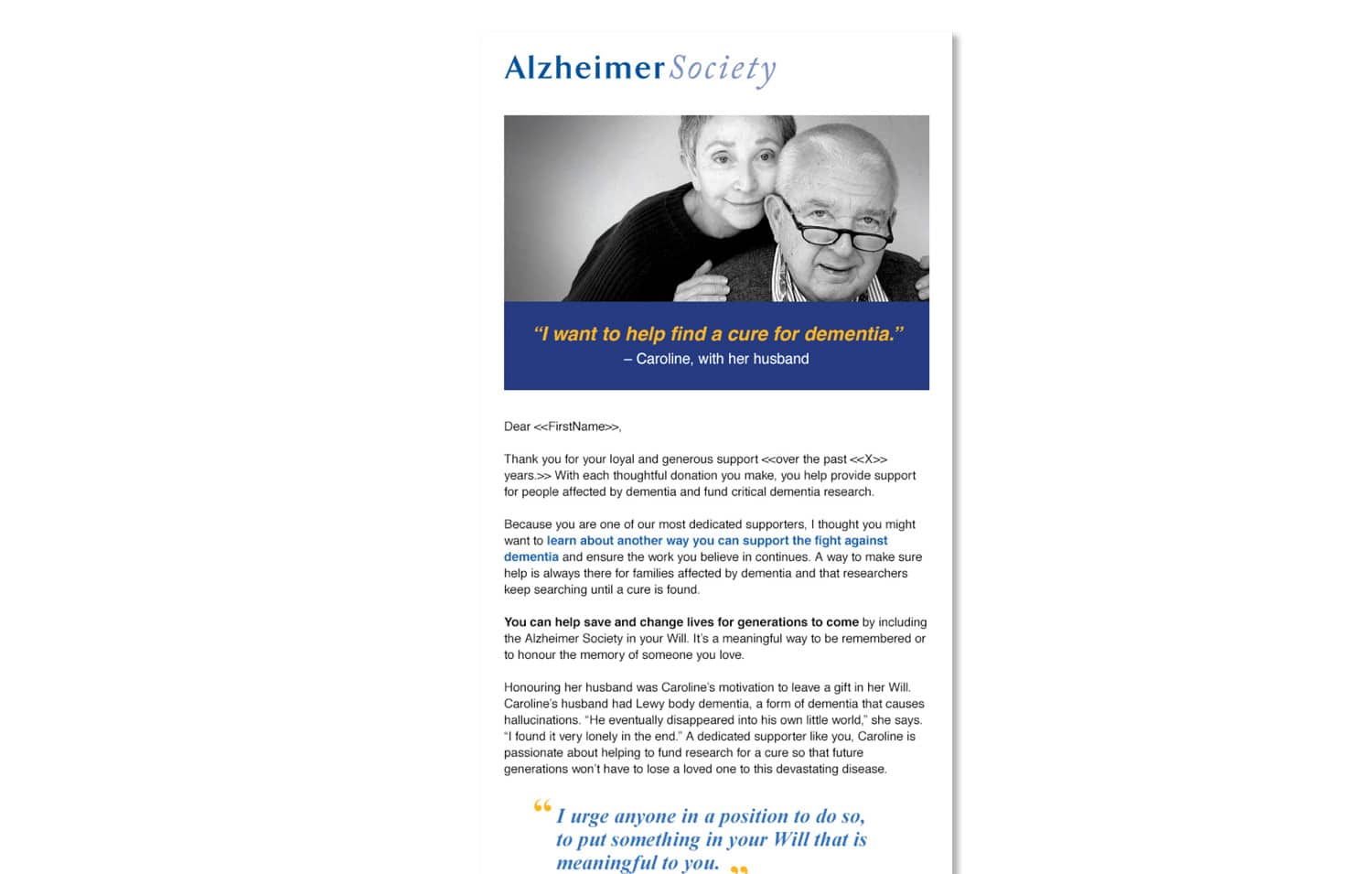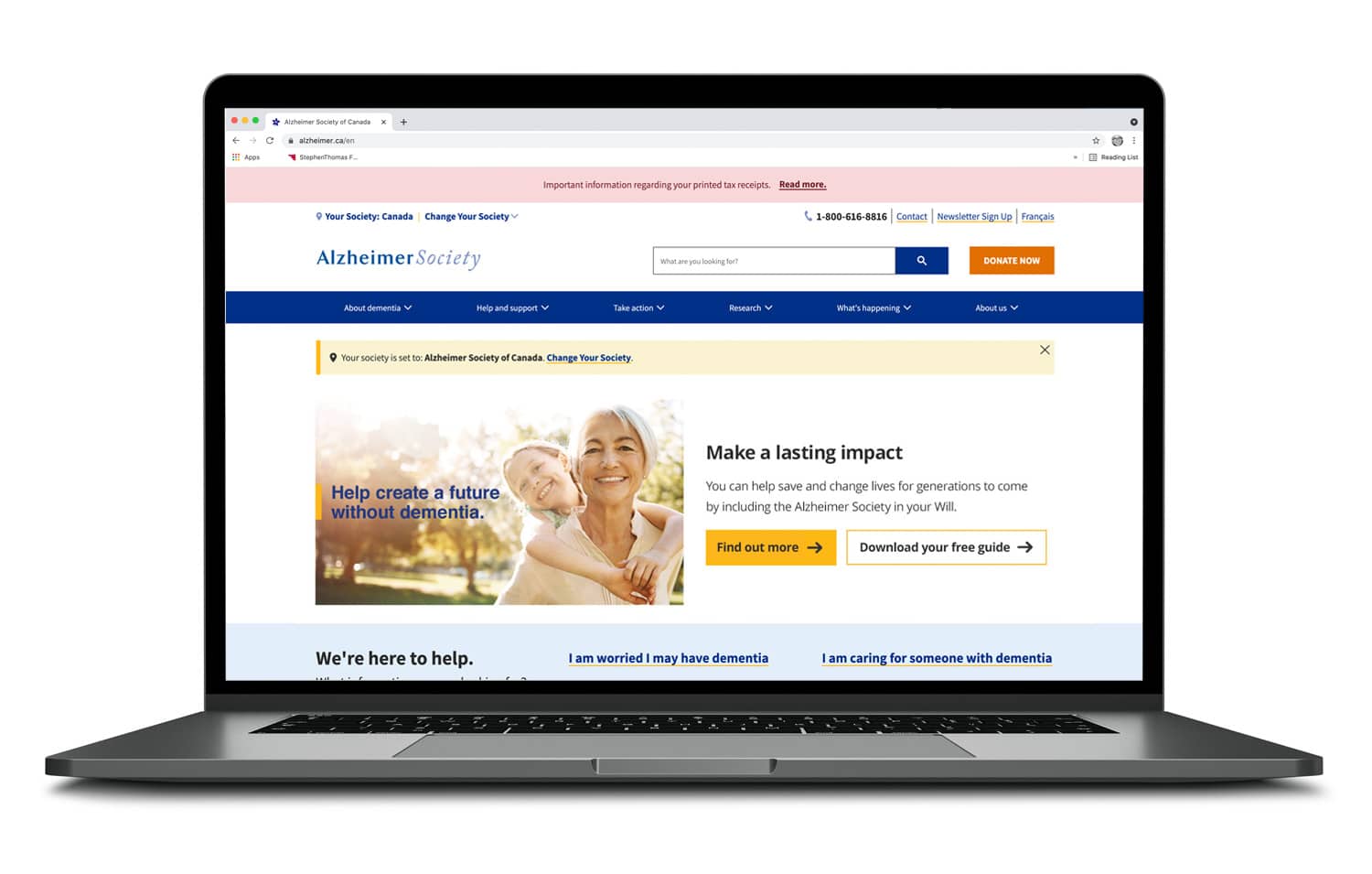 Brand Insights & Data Analytics
Social proof — examples of other donors like them who have made a gift in their Will — can help move donors along the consideration path
We need to connect with donors' hearts and focus on the spirit of a legacy gift
Determine criteria to identify the donors most likely to make a planned gift
Focus our communications on the donor's search for purpose and impact
Demonstrate the Alzheimer Society's understanding of the personal and sensitive nature of a legacy gift by simply asking donors for their consideration — no hard call to action to donate
Creating and flawlessly executing an integrated direct mail and email lead generation campaign — including testing two different direct mail packages
Creating a legacy giving conversion brochure, including key messaging that made a personal and emotional connection with donors
Developing a legacy giving microsite