Alzheimer Society of Canada
Data analysis provides valuable insights on mid-level giving.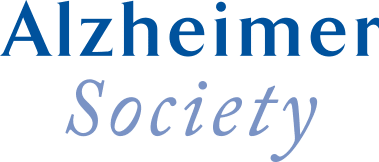 When the Alzheimer Society of Canada (ASC) started working with ST in 2017, our data experts immediately conducted a File Audit Analysis to establish performance benchmarks and identify opportunities for all areas of their direct response program.
The analysis revealed several opportunities for growth, including the excellent potential within their Leadership Giving Program (ASC's mid-level giving program). The analysis uncovered that 13.5% of donors made significant annual contributions, but the cohort represented just a small portion of the overall fundraising program — there was room for growth.
Results that
speak for themselves!
In the first two years of working with ASC, ST identified the important role of their mid-level donors, and produced impressive new results and revealed even more potential growth:
23% growth in mid-level giving revenue.
Mid-level giving grew from 13.5% to 16.1% of direct response program revenue.
20% increase in the number of mid-level donors, including a 40% increase in monthly donors.
78% more revenue compared to last year's campaign.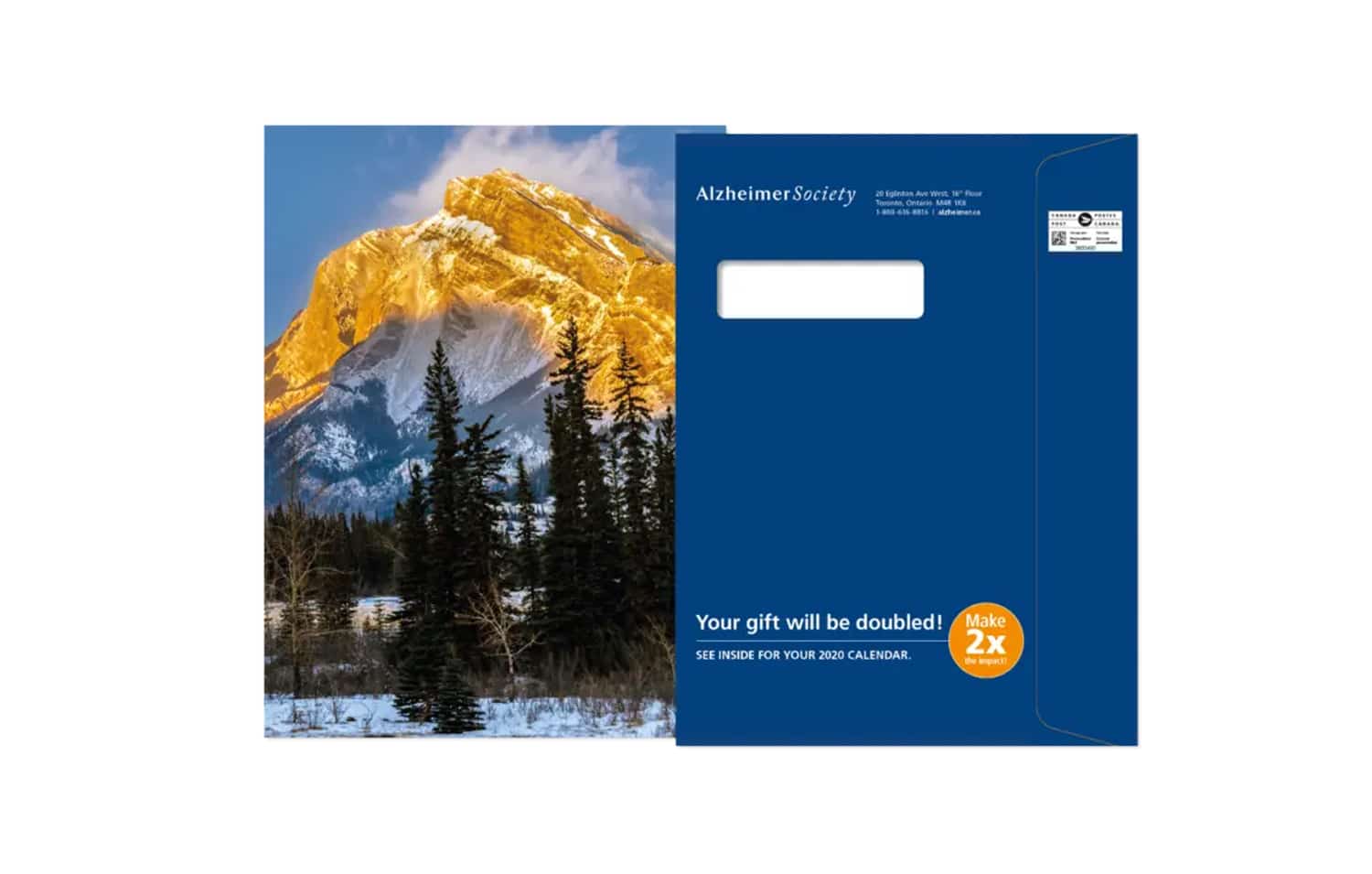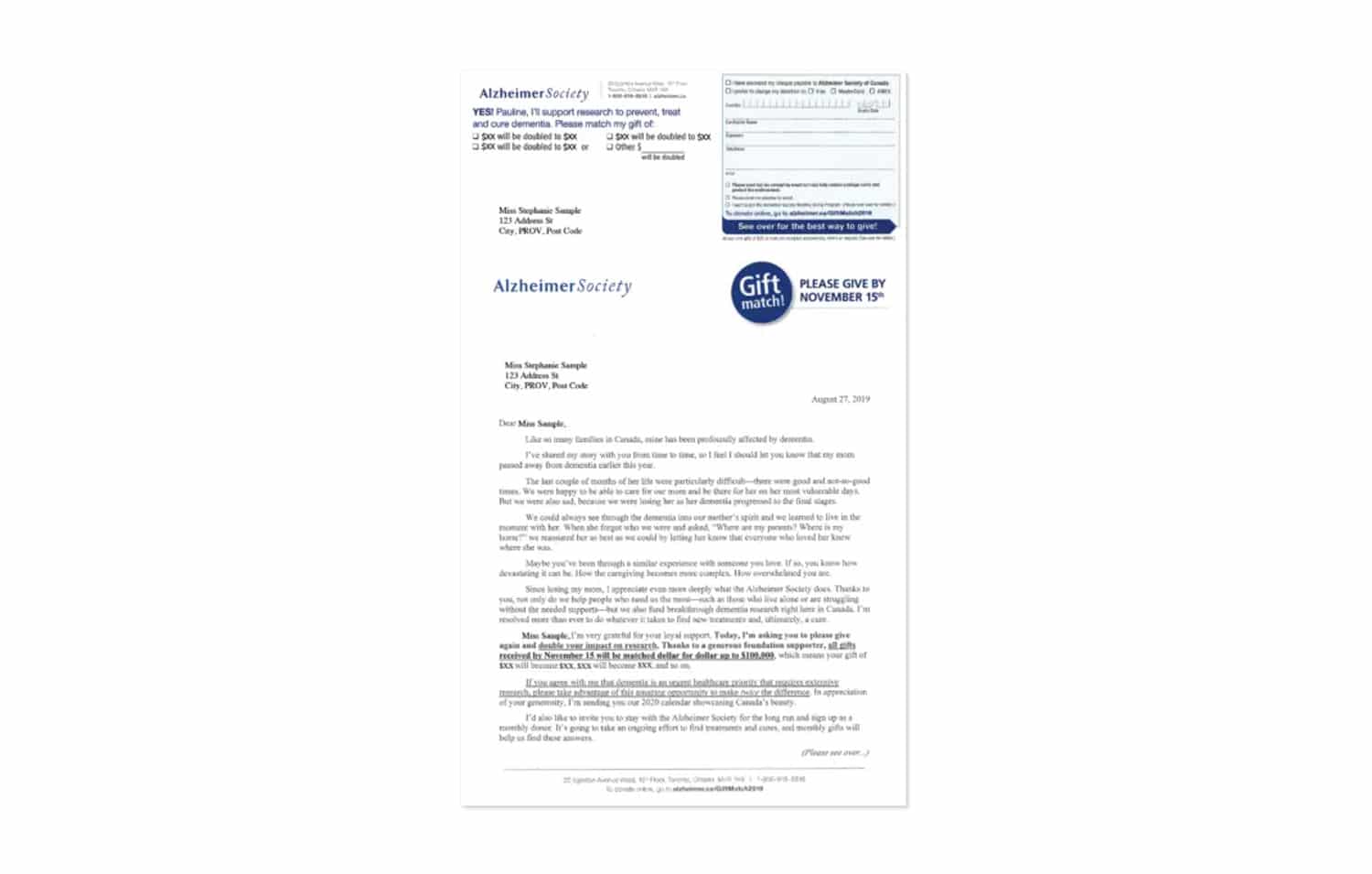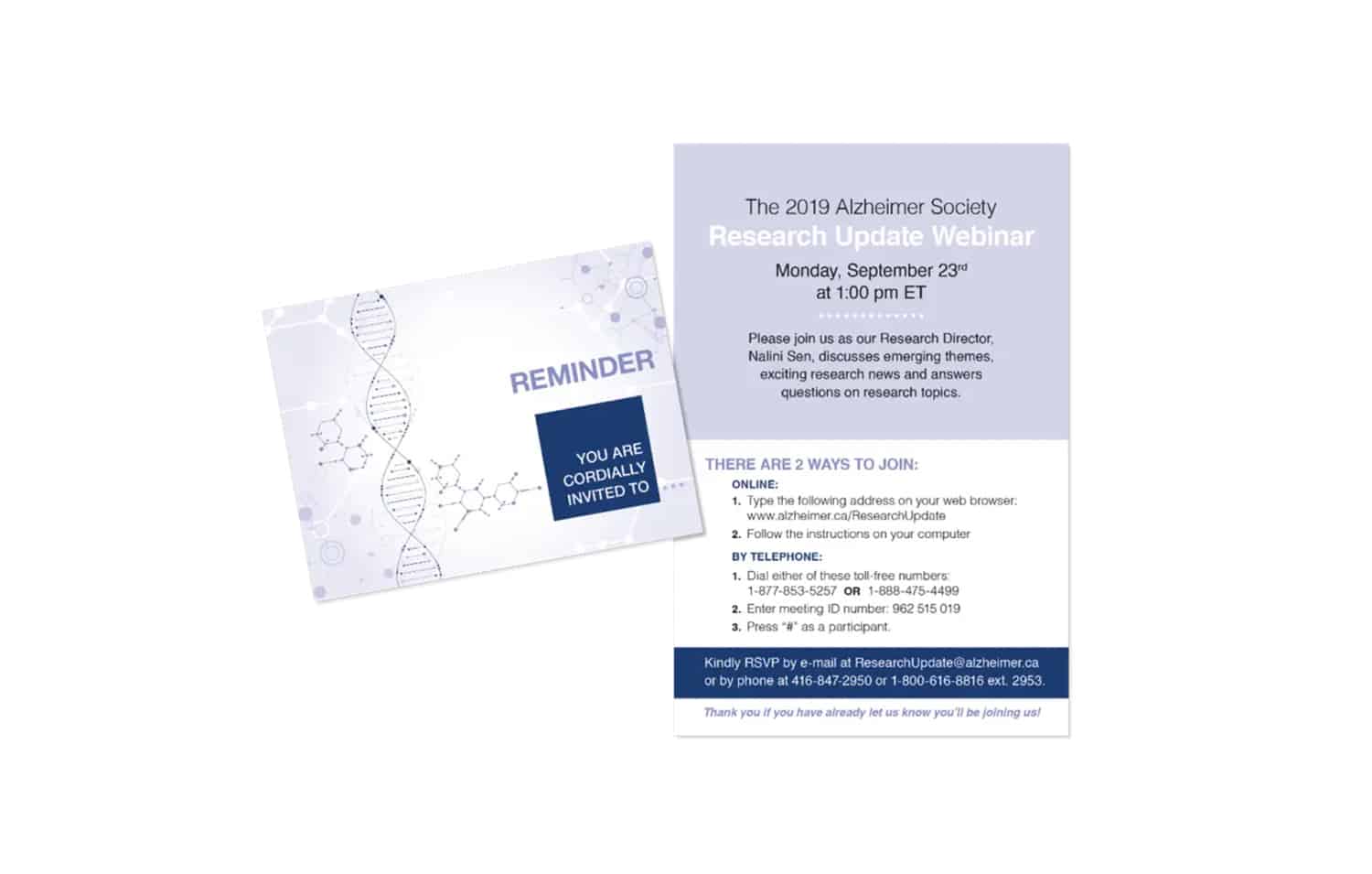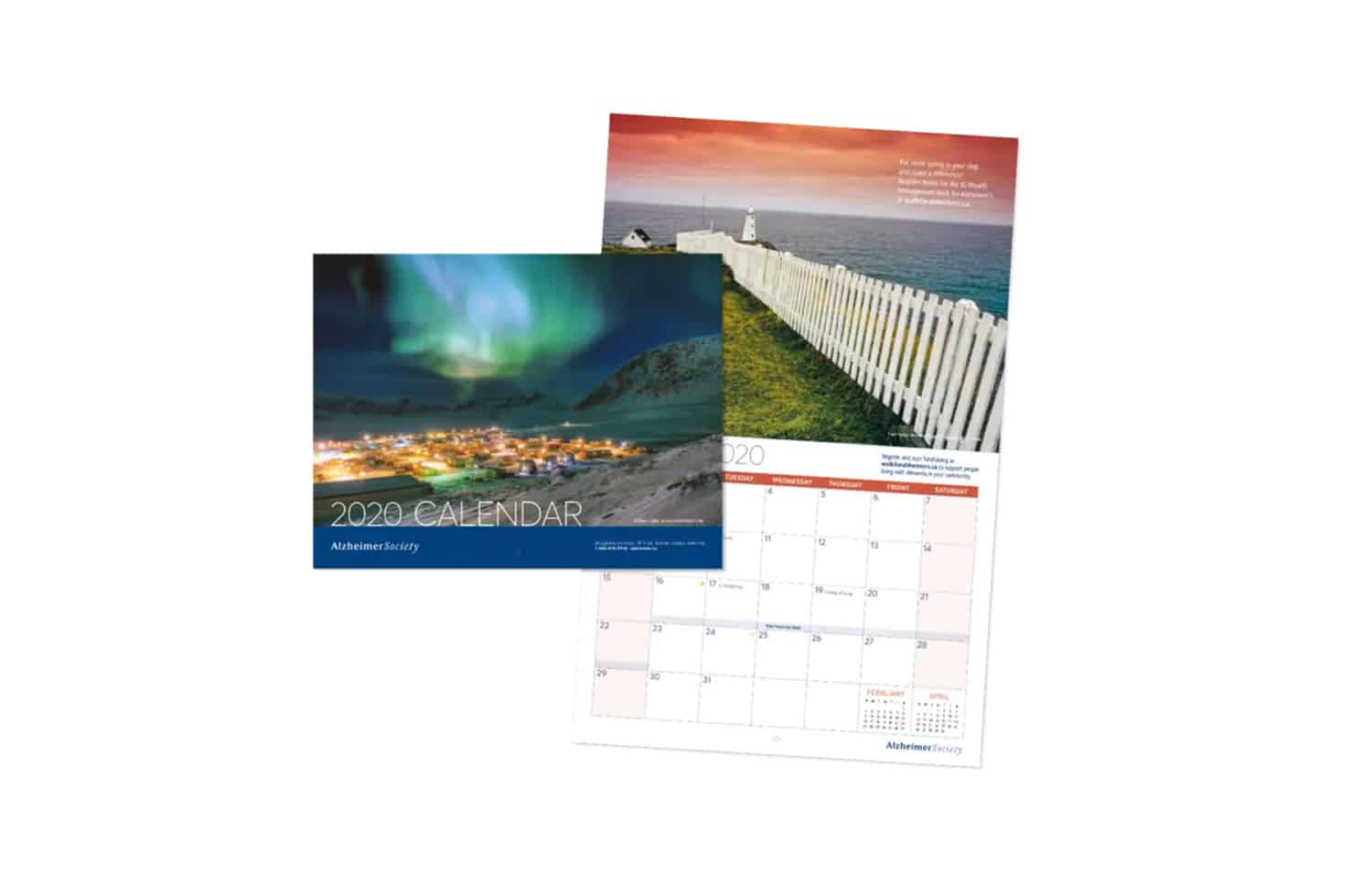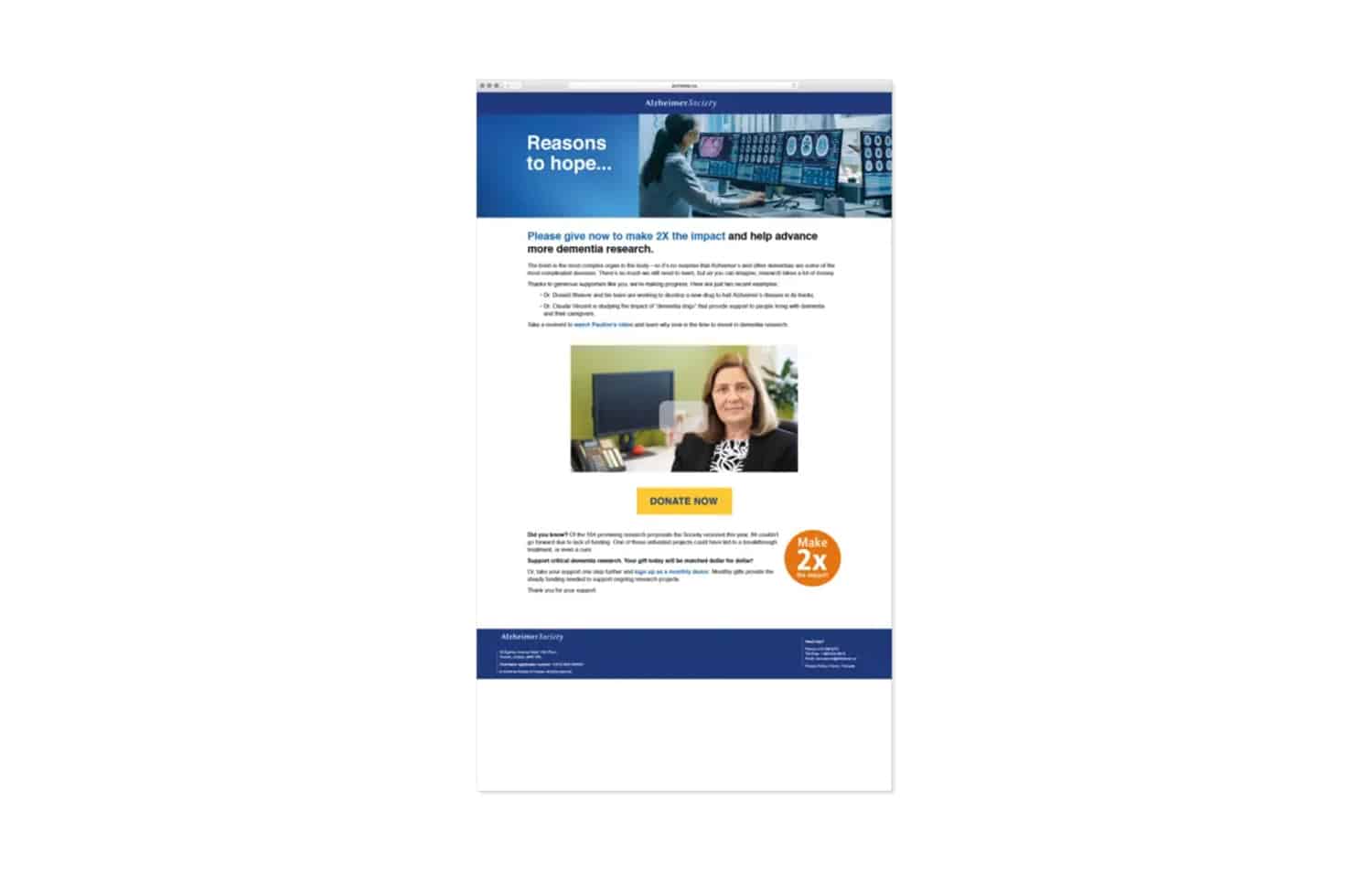 ST provided ASC with the in-depth analytics, detailed strategy and best-practices creative we needed to dramatically improve our mid-level giving program.
Daniella Sretenovic, Director, Annual Giving Alzheimer Society of Canada
Brand Insights & Data Analytics
Annual or bi-annual File Audit Analysis to identify opportunities for continuous program improvement.
Dashboard reporting provides timely, actionable insights to improve program and campaign performance.
"Exclusive" content is important for mid-level donors as a way to build strong relationships and demonstrate the impact of their "investment".
Hybrid creative which uses best practices, variable messaging, customized gift matrices and cost-effective production maximizing return on investment.
Leveraged existing mailing by inserting an invitation targeting mid-level donors and prospects, inviting them to participate in exclusive webinars.
See how we helped Amnesty International create a branded legacy giving program that captured hearts and donations.