Using donor insights to create an aspirational legacy giving brand.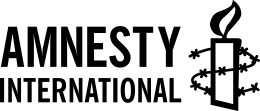 Amnesty International knew their legacy giving program was lacking consistency both visually and in messaging. They thought it could be improved. But where to start?
That's where ST came in. We immersed ourselves in their existing legacy program — reviewing their marketing materials compared to their brand as well as to other organizations. Then, we delved even deeper, facilitating a Discovery Workshop with key stakeholders and interviewing current Amnesty supporters. We knew that investing time up front to gather insights would help us get to the heart of what connects planned giving donors to the cause.
Using insights to
inspire action.
We discovered that Amnesty's planned giving donors are deeply committed to human rights. They see themselves as a voice for freedom and justice. They want the world that their children and grandchildren inherit to be one where everyone is treated equally and with dignity. And, they want to feel like they are part of something bigger than themselves.
These insights culminated in the creation of Amnesty International's new legacy giving brand: Human Rights Guardian. The aspirational name is a badge of honour for legacy donors who believe in human rights for all, forever.
To raise awareness of this newly branded program, ST created print and digital ads, along with a brochure and web banners. We also developed a Human Rights Guardian Welcome Kit to thank donors who choose the fight for justice as their indelible legacy.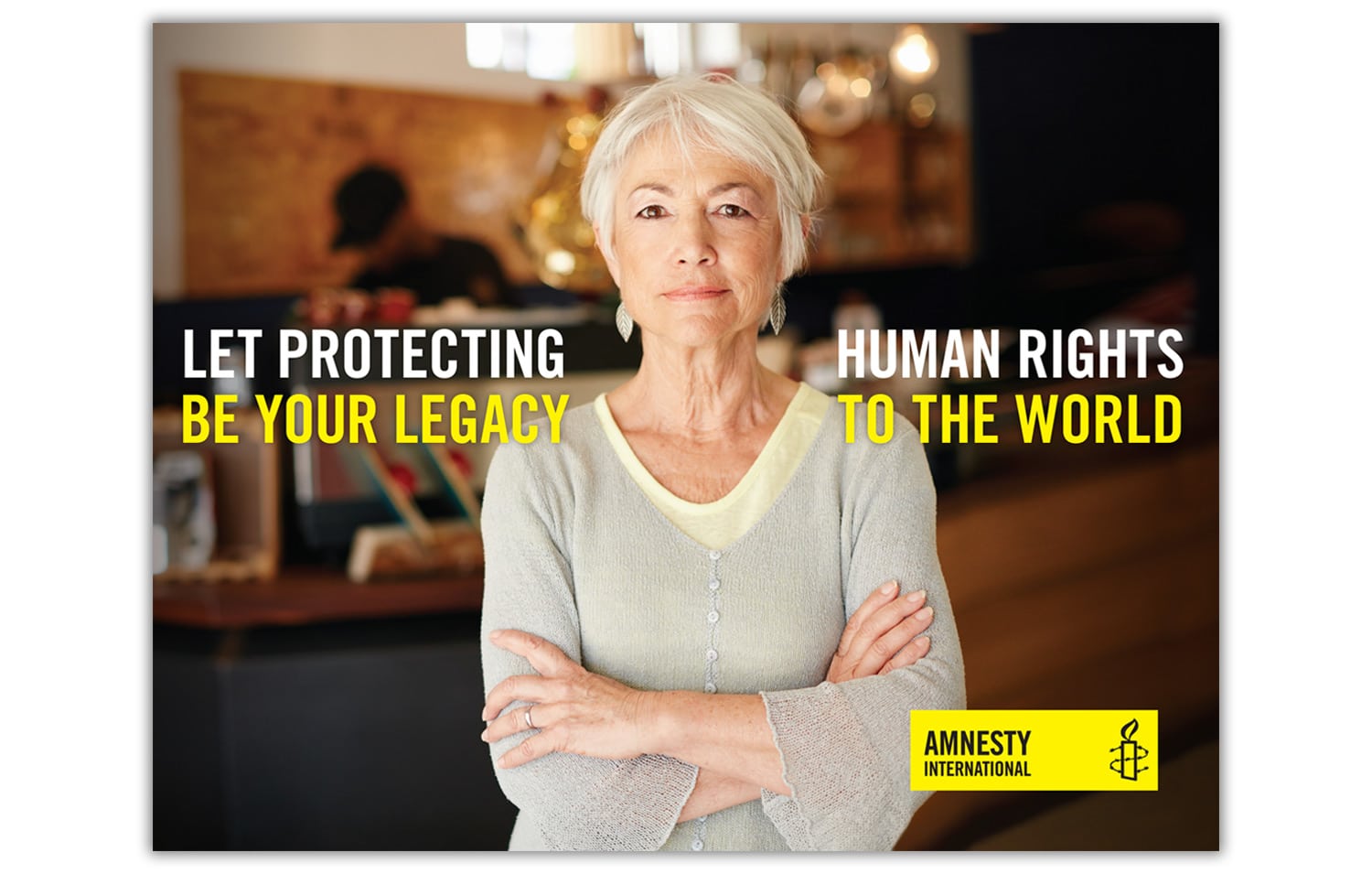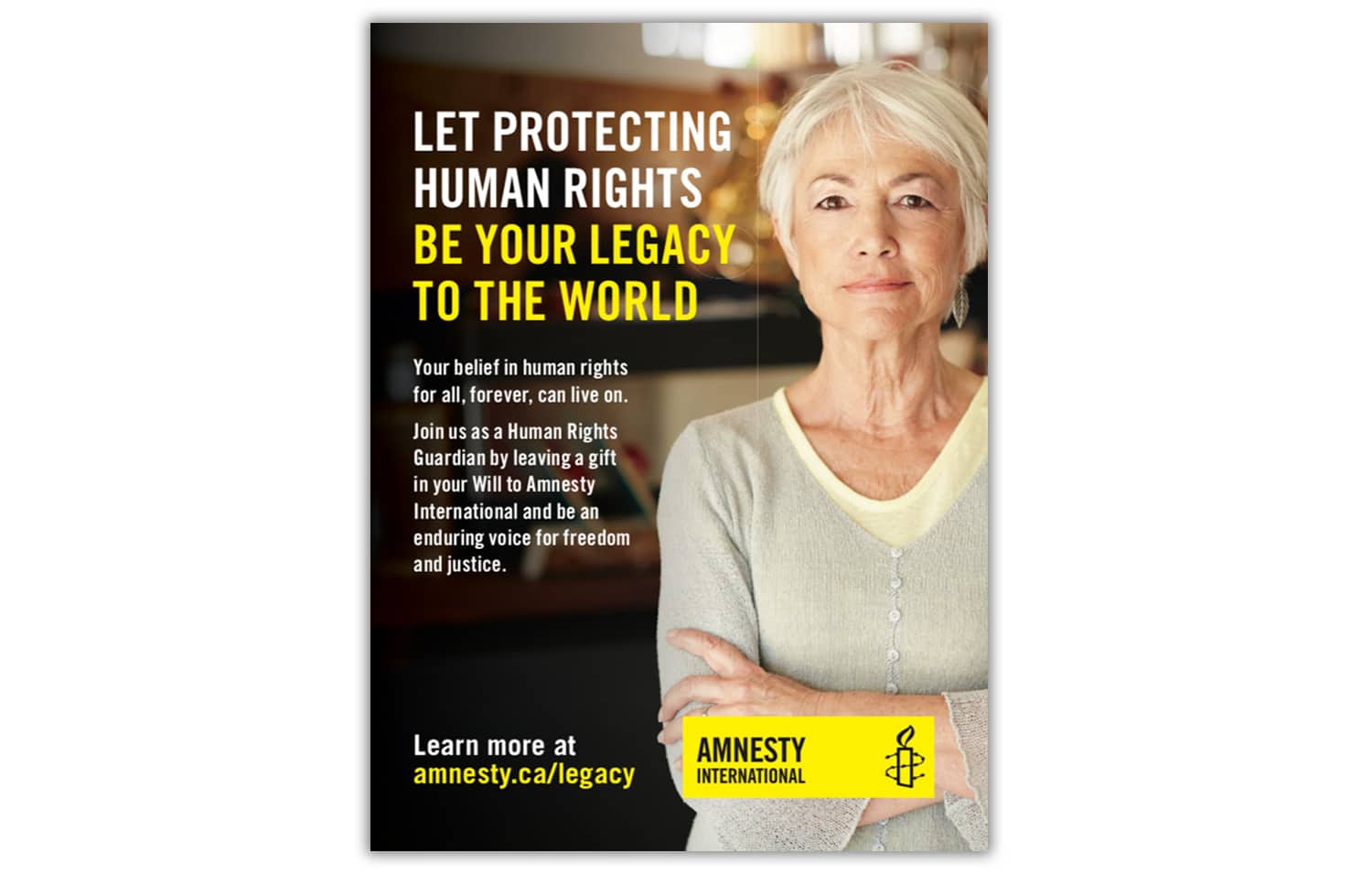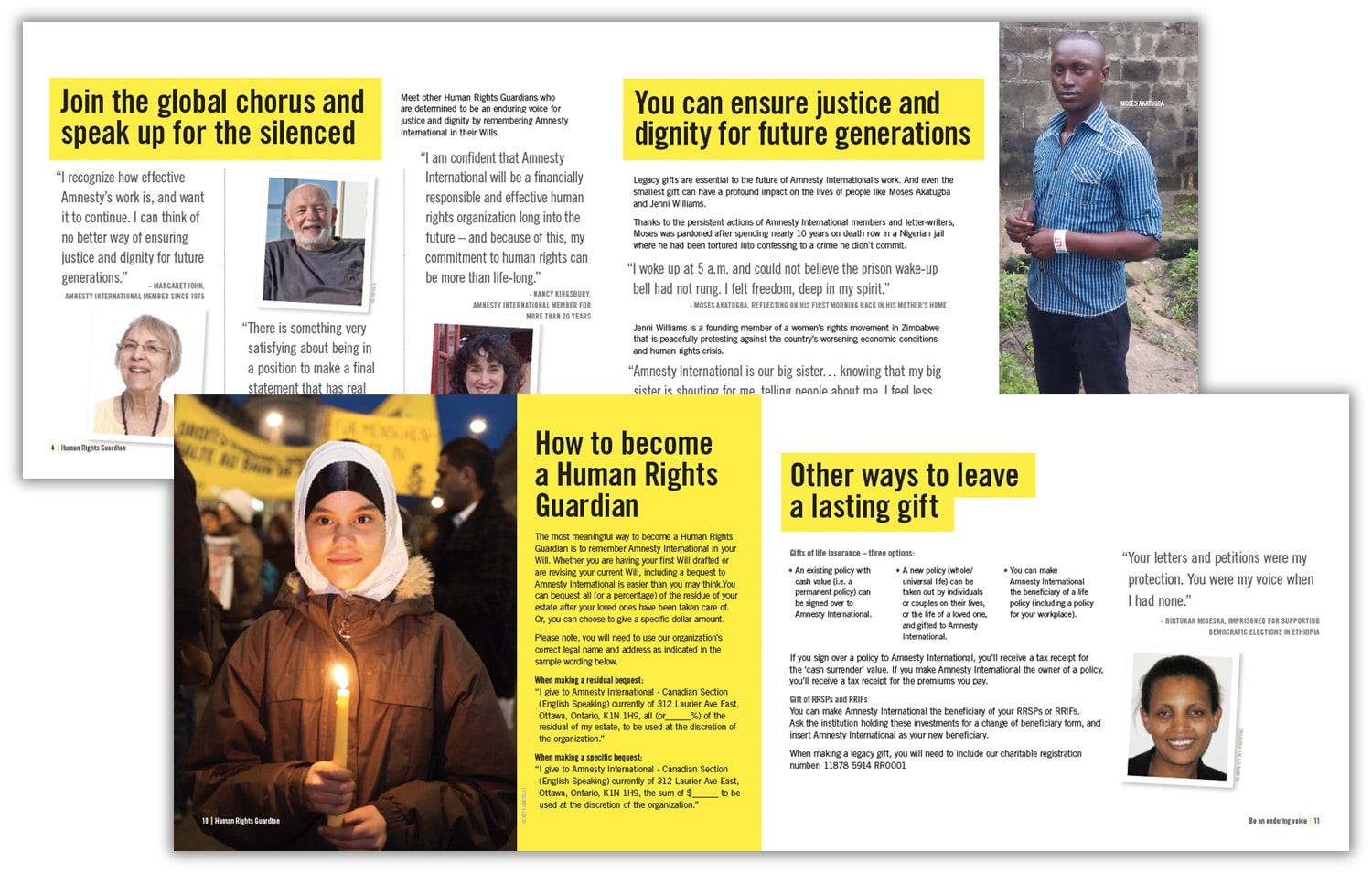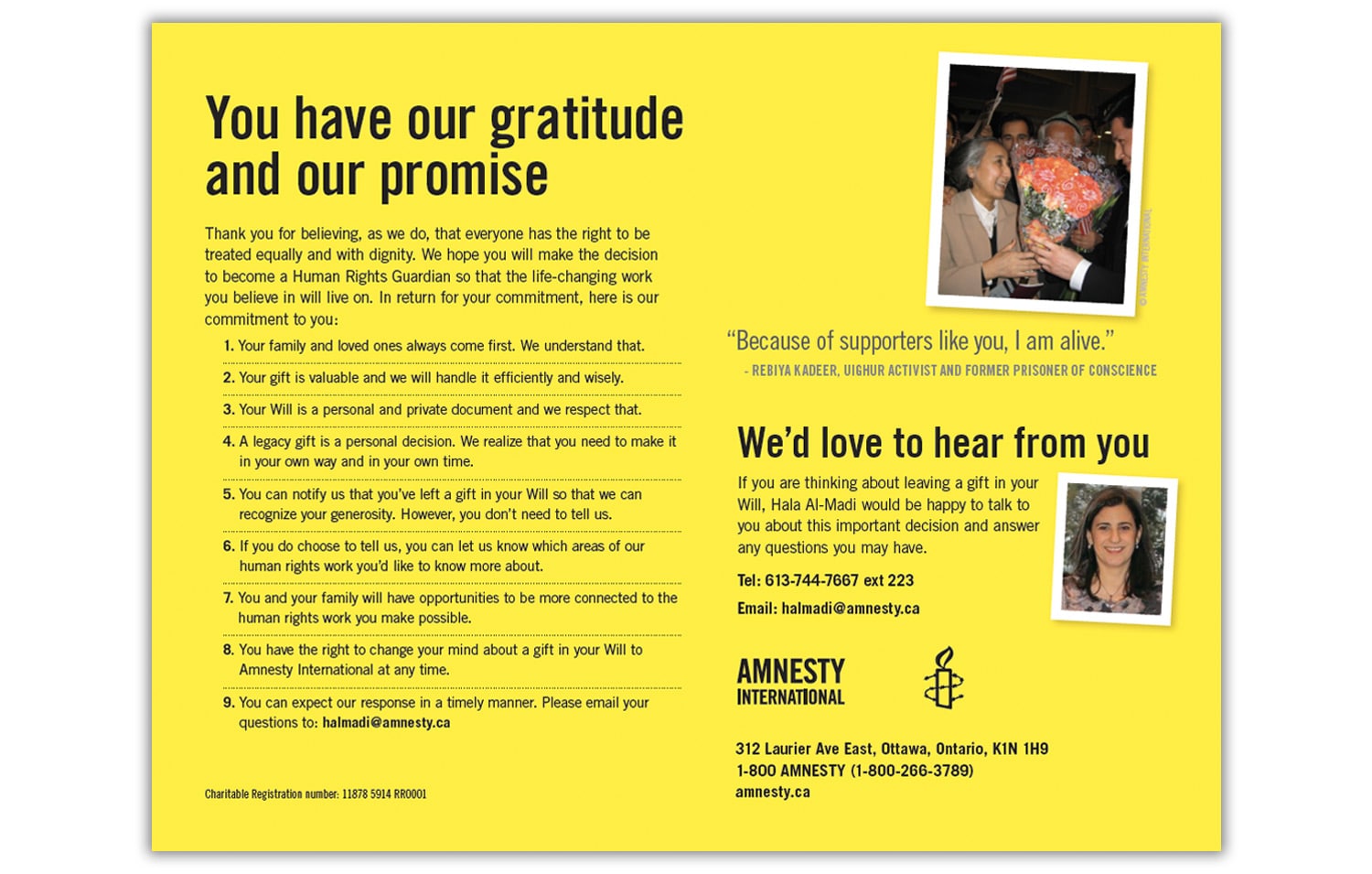 The ST Discovery process was essential to creating our Human Rights Guardian legacy giving program from the ground up. The research and analysis of our donors' impressions and attitudes, as well as insights gleaned from studying similar organizations as ours, gave us a breadth of understanding that we couldn't have achieved on our own. Our donors tell us that the Human Rights Guardian brand resonates with them and it is something they are proud to be a part of. We can't think of a better endorsement than that.
Janet Park, Former Manager, Leadership Giving & Legacies
Brand Insights & Data Analytics
Data analysis
Supporter surveys
Discovery workshop
Brand the legacy vs. the program to create emotional connection
Create a direct marketing plan and brand messaging strategy
Develop donor journey map
Create welcome and stewardship strategy
Print ads
Banner ads
Welcome Kit