Breaking the premium habit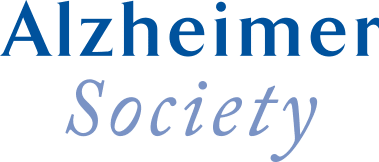 As costs rise and response rates decline, fundraisers like the Alzheimer Society of Canada (ASC), who use premiums to motivate donors, are being squeezed on both gross and net revenue. So, how do you find the right balance between the cost of premiums, response rates and fundraising revenue? By challenging assumptions and taking a deeper dive into the data.
When ST started working with ASC they were using a variety of premiums. To reduce production costs, ST recommended reducing the range of premiums. But first, we performed a test to determine which premium worked best. The test generated interesting results. ASC's 6-card premium package outperformed their other premiums — generating the highest net return per piece and highest average gift, despite being the highest cost per piece.
But did it have to be 6 cards? With the successful 6-card package as our control, we tested a 4-card package.
The test package was the
winner.
Reducing the direct mail package to 4 greeting cards not only reduced the overall production cost of the campaign, but also the postage cost. Although the test package had a slightly lower response rate, the average gift was comparable. More importantly, the net return per package was much higher than the 6-card control package.
By looking at the net return per package vs. gross revenue, ASC was able to reduce their costs while maintaining above industry retention rates. Win. Win.

Want to raise more money? ST can help.
If you are interested in finding out how ST can help you challenge your assumptions and create fundraising campaigns that increase your net revenue, contact Donna Richardson at donnar@stephenthomas.ca
ST is very results driven and we appreciate that they continually look for ways to help us maximize results.
Daniella Sretenovic, Senior Director, Direct Marketing, Alzheimer Society of Canada
Brand Insights & Data Analytics
Review results and core KPIs with the net return per piece as the north star
Create a testing strategy that focused on key KPIs – response rate, net cost per donation and net revenue
Ensure results and statistically valid and will provide clear, quantifiable guidance on what to do based on those results/li>
Direct mail test and control packages including greeting card creative
Test premium against non-premium packages
Test 4 cards vs. 6 cards