A smart mix of digital and direct grows monthly donors.

After relying heavily on corporate sponsorships since their founding, Special Olympics Canada knew it was time to pursue individual donors. They partnered with ST to create their very first individual giving direct response program.
To help Special Olympics raise more money so that more Canadians with intellectual disabilities would experience the transformative power of sports for years to come, we needed to focus on the long-term. As such, the new direct response fundraising program needed to have a strong monthly donor focus.
ST implemented a monthly donor acquisition campaign, which paired social media lead generation with direct to monthly conversion through the telephone. This innovative campaign model allowed us to elevate the organization's brand awareness online and target high quality leads.
Our high touch strategy — which included personalized conversations via telemarketing — led to strong monthly conversion. Highly scalable, this campaign is currently being rolled out by Special Olympics Canada.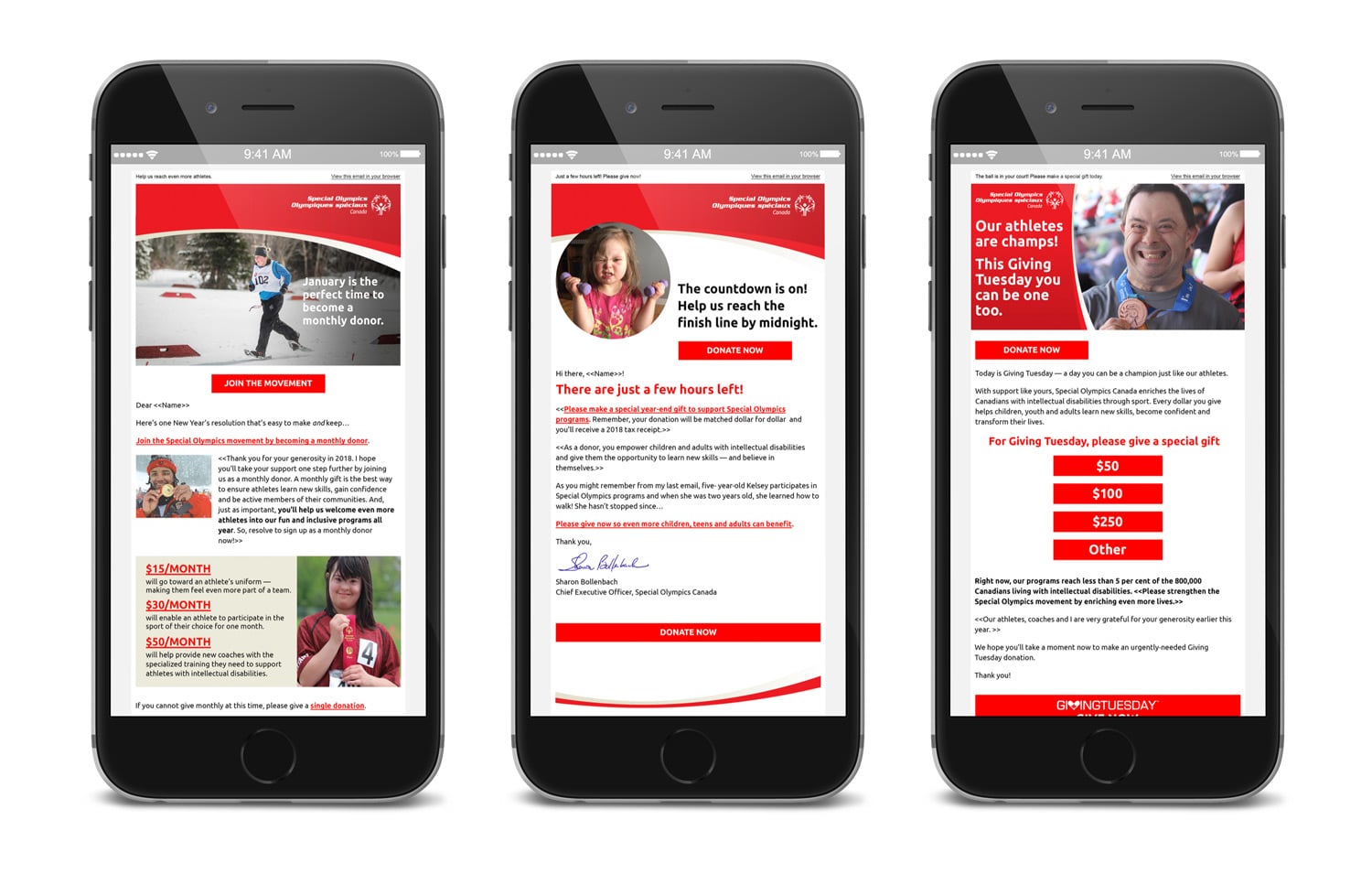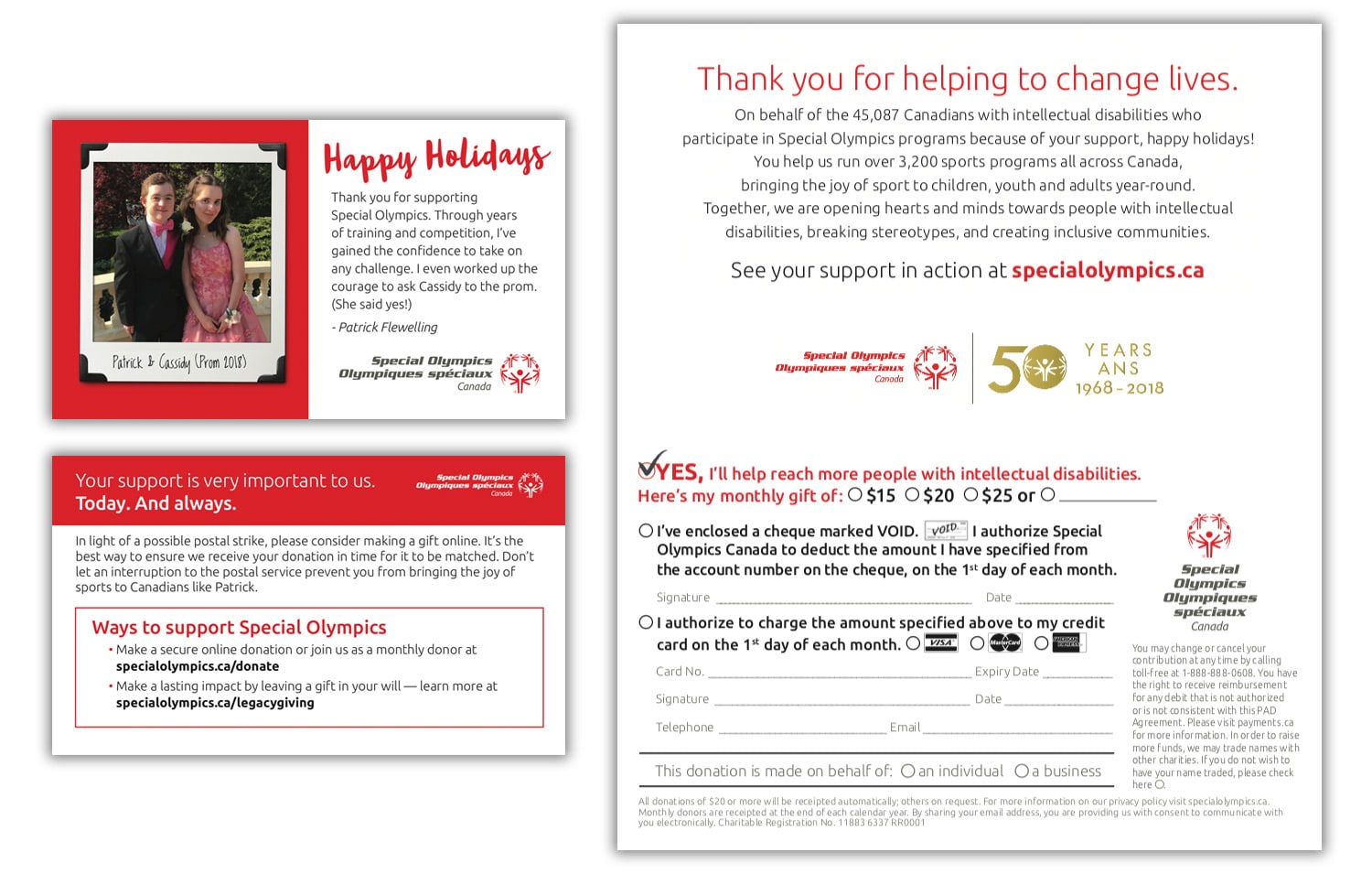 ST has been a great partner, designing a strategic plan and leading this project from stakeholder discovery sessions to execution. I'm impressed with their passion, insight and experience. <strong>I know we can count on ST to assist us in building a "best in class" individual giving program</strong> which will help us accomplish our mission of enriching the lives of Canadians with an intellectual disability through sport.
Paul Klein, Director, Individual & Community Giving
Brand Insights & Data Analytics
Individual donor program feasibility study
Analysis of past appeals & communications
Discovery workshop
Competitive analysis
Scenario generation to optimize return on investment across channels
Donor journey maps by supporter type and channel
Social media lead generation
Telemarketing
Direct mail
Stewardship
See how we helped Amnesty International create a branded legacy giving program that captured hearts and donations.
Children's Wish Foundation of Canada had a wish of its own: a donor base with more than the 1,000 names they had.
Discover how we managed a customized fundraising appeal for 31 University of Toronto divisions that increased response rates by almost 70%.