Digital acquisition in the time of COVID-19.

WaterAid Canada was looking to reach new and lapsed donors through digital channels and about to launch a social media campaign when COVID-19 hit. So much was unknown: Would donors be more or less likely to give? Was it insensitive to fundraise during this time?
ST suggested pivoting from the initial acquisition campaign and instead proposed a small and scalable digital test. Phase one began with paid social media awareness ads about WaterAid Canada's work and why it was relevant (especially during COVID-19). The ads were optimized for impressions, not conversions. We also tracked responses on Facebook and how users engaged with the ads. While donations were not our primary KPI, as fundraisers at heart we continued to track donations through the website and Google Analytics to determine if web visits and donations increased during the time of the campaign.
Testing the waters
pays off
Response to the awareness ads was overwhelmingly positive with more than one million impressions in just over a month, with an impressive CPM of $0.50. The importance of access to water, decent toilets and good hygiene during COVID-19 was particularly timely and well-received. As a result, in phase two we switched to a conversion-based digital campaign and included a hard ask for donations.
Having tested imagery for best response in the awareness campaign, we moved on to test messaging in phase two, creating five different sets of copy. We also created different messaging for lapsed and acquisition segments. By monitoring results in real-time and providing weekly reports, we were able to continuously optimize the campaign and bring in new one-time and monthly donors. New donors were converted at an average cost of just $30 per acquisition and lapsed donors were reacquired at an average cost of just $20 per acquisition!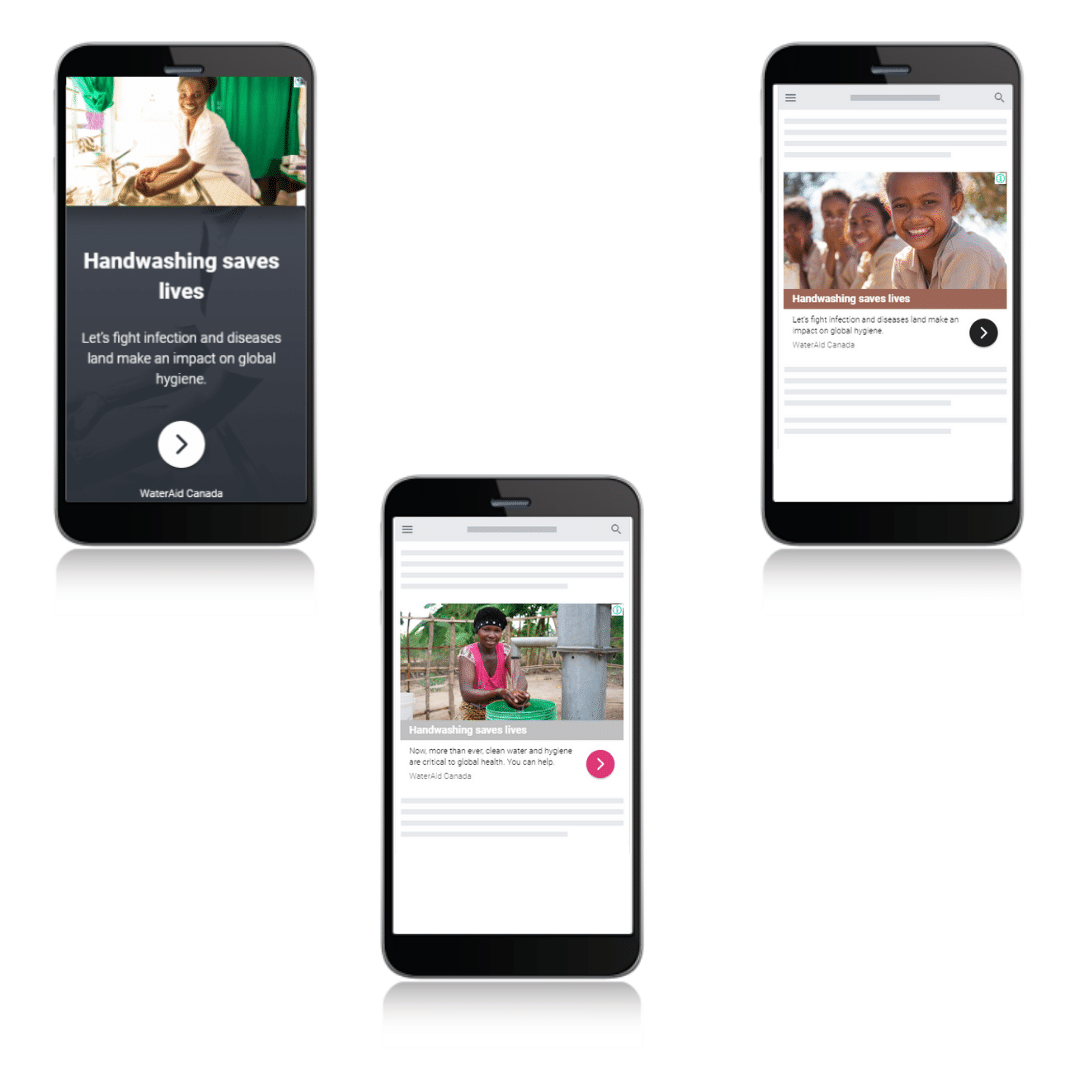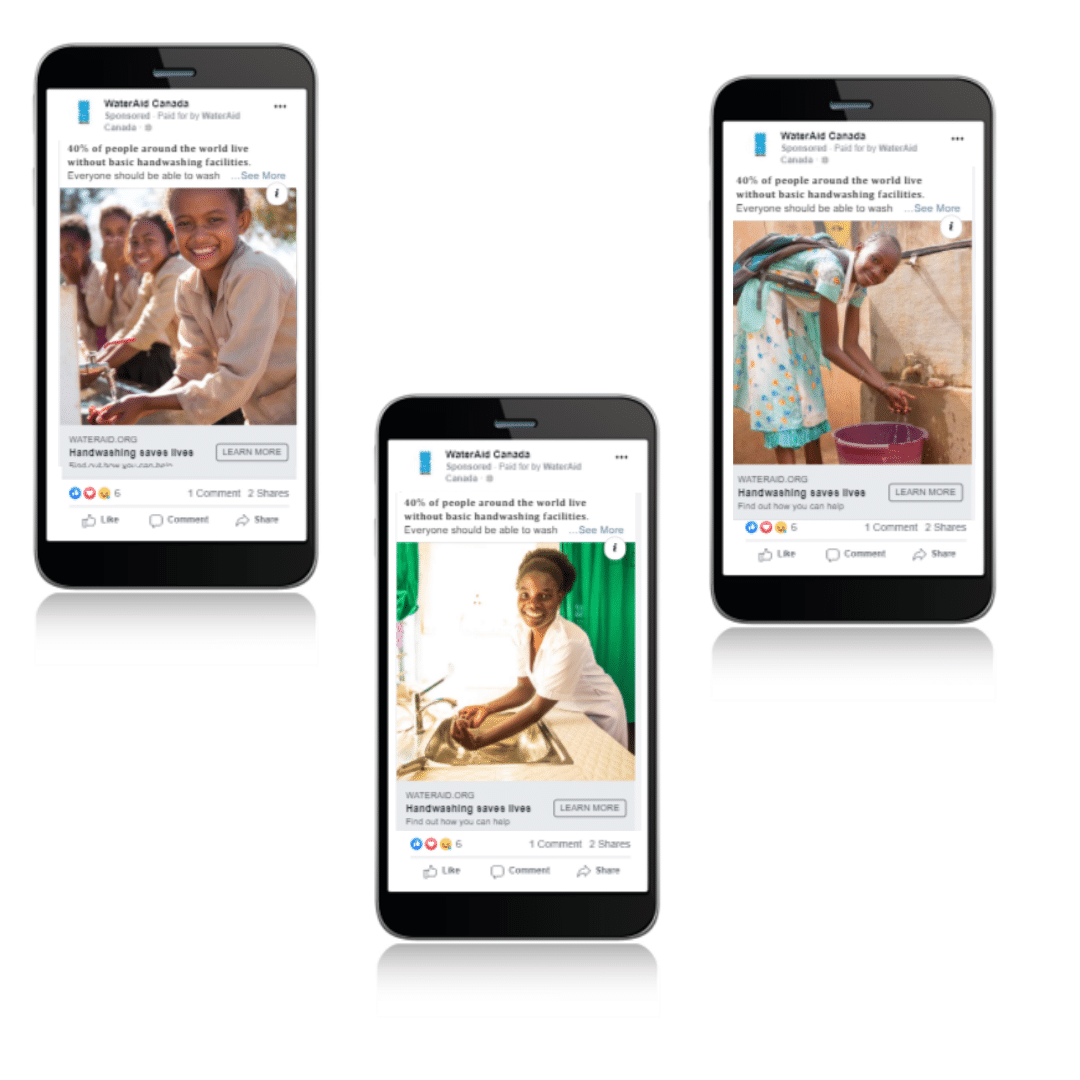 ST provided intelligent strategic recommendations in a risky fundraising environment – the beginning of the COVID-19 pandemic. By building a smart digital strategy, testing on a small scale, and optimizing and scaling up, we were able to successfully embark on a digital acquisition campaign even during a difficult time. Their integrated approach, combined with passion and enthusiasm, makes ST an ideal partner, working to bring us closer to our goal of making clean water, decent toilets and good hygiene normal for everyone, everywhere within a generation.
Paul Dickson, Director, Communications and Fundraising
Brand Insights & Data Analytics
People will respond to relevant messaging, even in uncertain times
Conduct a small and scalable test to determine feasibility of digital acquisition
Test the waters with awareness ads
Test imagery to see what users would best respond to
Test copy to determine most successful messaging for conversion
5 different awareness digital ads – testing imagery
5 different conversion digital ads – testing messaging
Children's Wish Foundation of Canada had a wish of its own: a donor base with more than the 1,000 names they had.