Children's Defense Fund, U.S.A.
Using compelling creative and shrewd targeting to upgrade donors.

The mission of the Children's Defense Fund (CDF) is to ensure every child in the U.S. has a healthy, fair, safe and moral start in life and a successful passage to adulthood.
Historically, CDF's fundraising efforts concentrated on large businesses, foundations, and major individual donors. Looking to use direct mail to upgrade regular and mid-level donors, as well as acquire new major donors, CDF partnered with ST.
ST recommended a Proposal Style appeal with a tangible example of what a mid-major donation could achieve. We asked recipients to support Children Defence Fund Freedom Schools® by funding the training of one or more Servant Leader Interns (SLIs) at a cost of $1,350 each. After their training, the SLIs provide summer reading programs to children in 28 states.
top marks for a
first-time effort!
With the goal of upgrading donations, we mailed to active regular donors who gave more than $300 annually and active and lapsed mid-level donors who gave more than $500 annually. The direct mail package also targeted CDF's current major donors and look-a-like prospects.
The appeal resonated with donors: $173,301.50 was raised from 307 gifts with an average donation of $564.50. CDF also received 13 large donations from major donors, contributing a whopping $80,431 of the total revenue!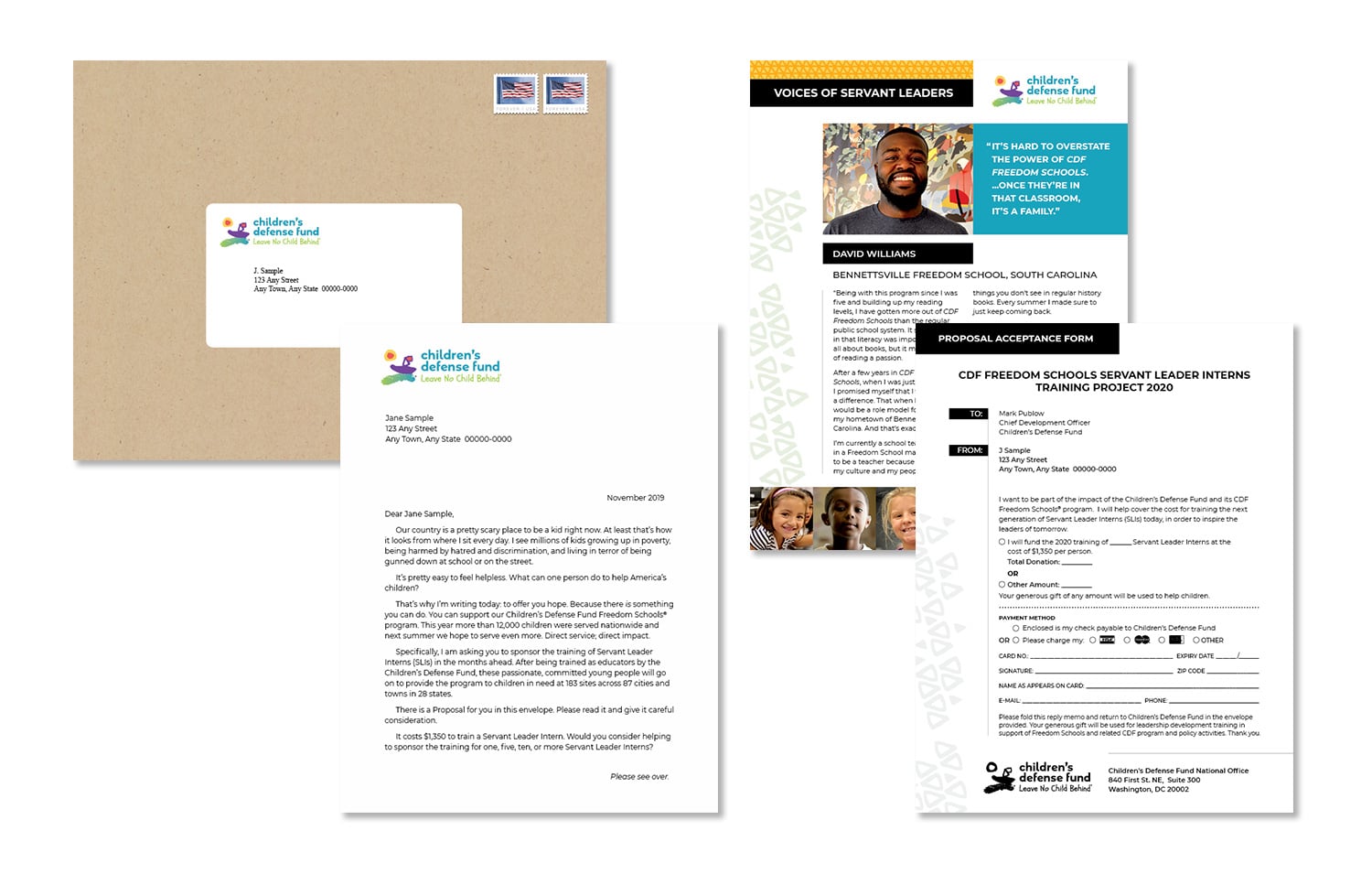 Brand Insights & Data Analytics
Provide donors with a tangible example of how their support can make a difference in the lives of children.
Mailed to active and lapsed donors who gave more than $300 annually.
Create a targeted, proposal style package with a compelling and tangible case for support.
See how we helped Amnesty International create a branded legacy giving program that captured hearts and donations.