An enhanced digital campaign increases year-end donations.

ST was tasked with developing the theme of the campaign, the strategic approach (what/when/how), the execution from beginning to end, the coding and deployment as well as the analysis of results with the objective of increasing gross revenue versus last year's campaign.
ST developed the automated conditional content email campaigns in Engaging Networks which consisted of a total of 11 emails (5 for Giving Tuesday, 2 for Holidays and 4 for Year-End). Emails were coded in HTML and deployed based on the data profiling developed.
From a Social Media Ad perspective, 28 versions were developed and launched on Facebook and Instagram to align with the segmentation and testing strategy.
Results that
speak for themselves!
Email Marketing Campaign: Gross revenue exceeded expectations with a growth of almost 25% compared to last year's campaign.
Social Media Ads: Similarly, the gross revenue of the Social Media Ads generated 78% more revenue compared to last year's campaign.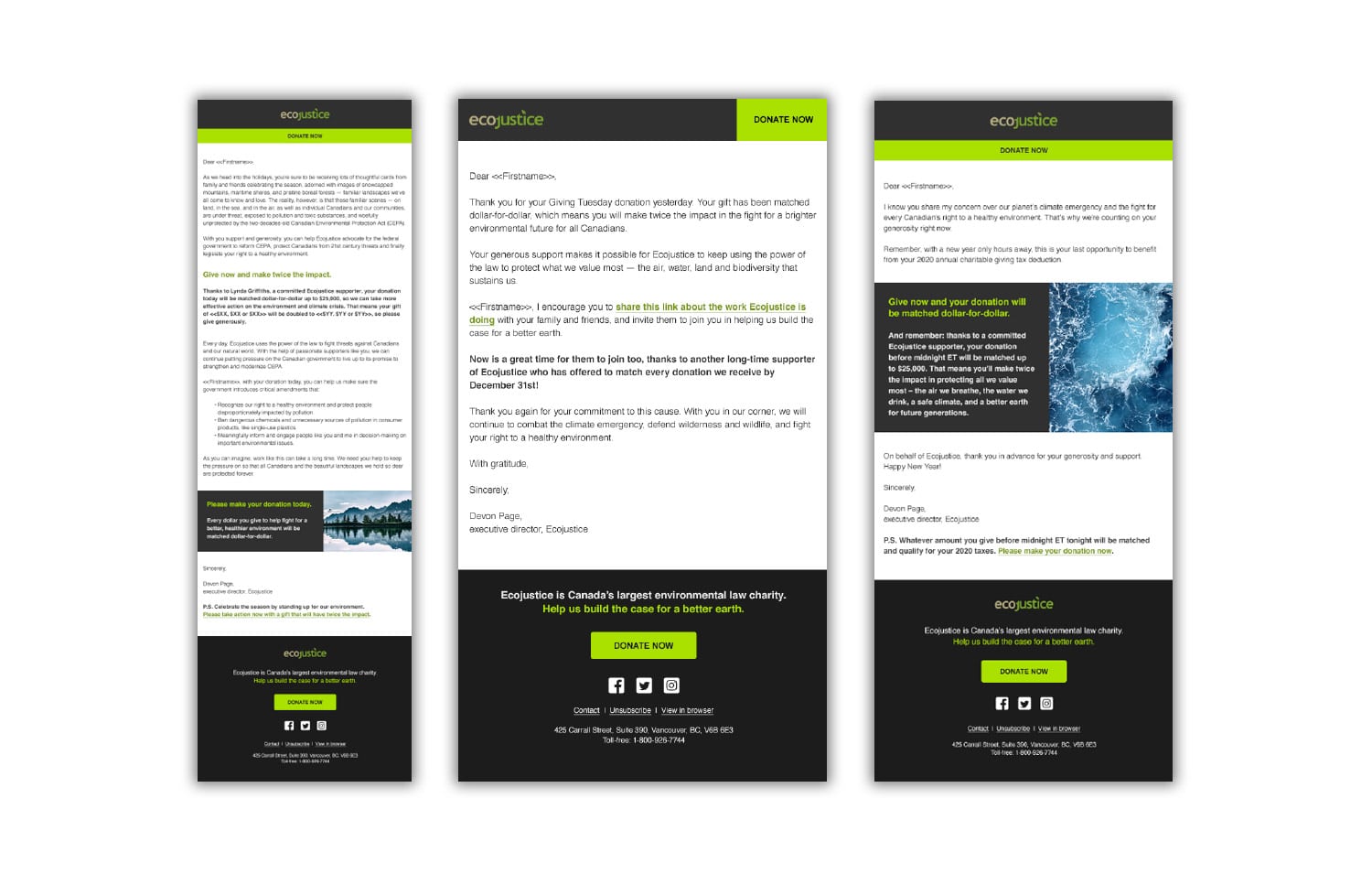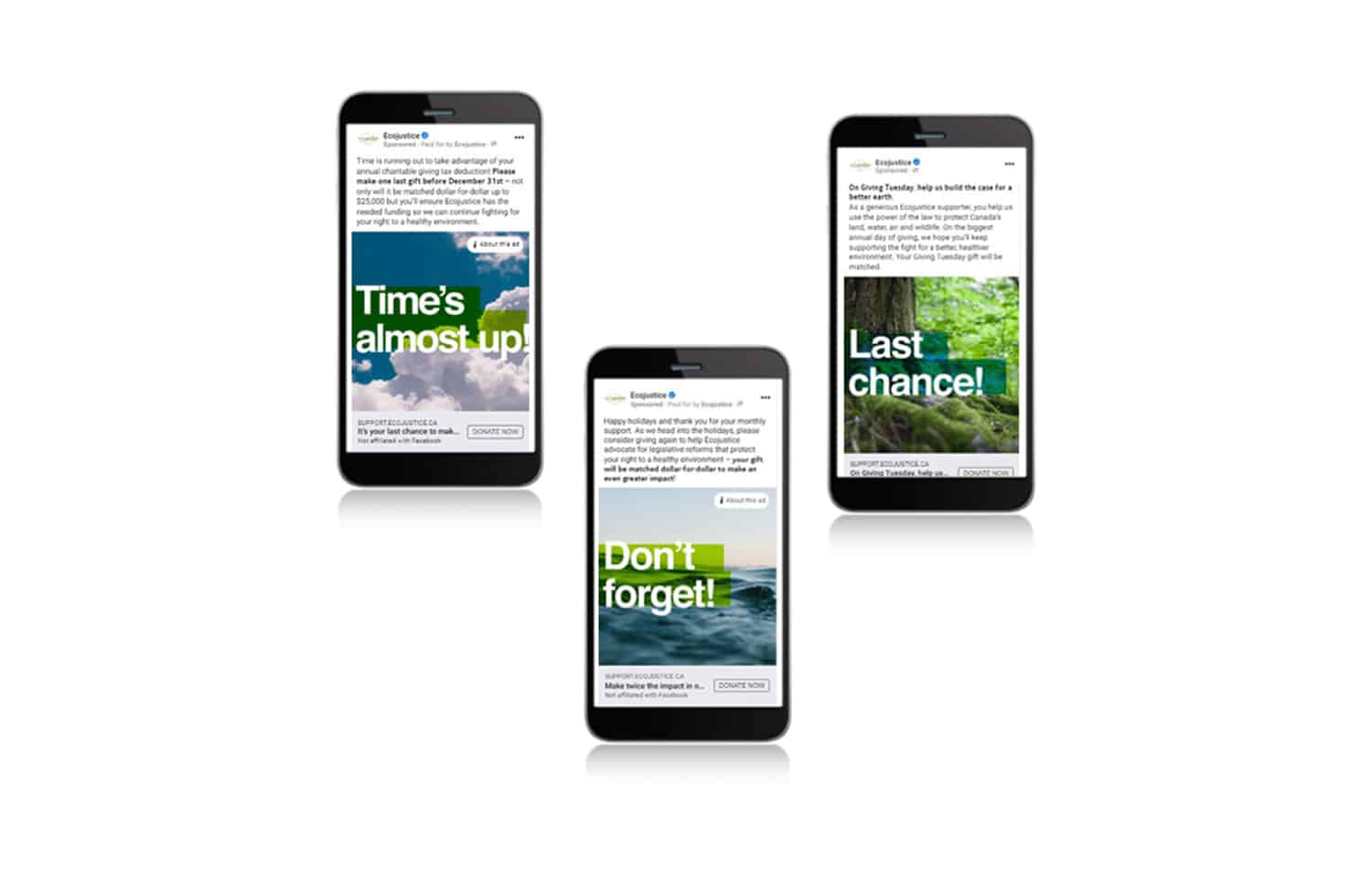 ST made digital year-end fundraising for Ecojustice even more seamless than I had hoped for! With ST's help, we were able to beat all fundraising objectives set for our year-end fundraising by 21%. The ROI for our social media was an astounding 400%! I'm excited to work with the ST team on all digital fundraising so that we can build out each of our campaigns this smoothly.
Brand Insights & Data Analytics
See how we helped Amnesty International create a branded legacy giving program that captured hearts and donations.